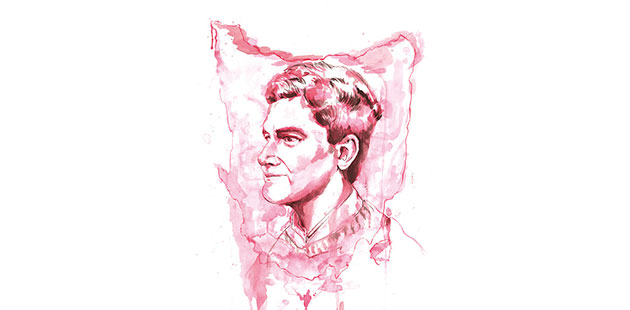 Presented as part of the 2020 Midsumma Festival, Gavin Roach presents the Victorian premiere of The Campaign by Campion Decent at Gasworks Arts Park from 22 January 2020.
In 1988 more than one hundred arrests were made at Salamanca Market when the Tasmanian Gay Law Reform Group defied a ban on a stall that featured petitions to decriminalise sexual activity between consenting adult males in private.
The arrests lit the spark for a campaign to change a law in Tasmania that was the most draconian in the Western world in terms of its penalty and, by the time of its repeal, the last of its kind in Australia.
Written by award-winning playwright, Campion Decent and directed by Peter Blackburn, The Campaign tells an historic and emotionally-charged story about real-life events that changed Tasmania for the better.
Based on personal testimony, parliamentary transcripts, media reports, and archival sources from the people involved – including Rodney Croome, Nick Toonen and Christine Milne – The Campaign chronicles Tasmania's journey from exclusion to inclusion, from opposition to acceptance, and from hatred to embrace.
"The Campaign is a story of community, of people working together for change," said Decent. "I stand in awe of the courage and conviction of the people in this play, and the countless others who stood beside them in real life."
Campion Decent is a playwright and dramaturg. His plays include The Campaign, Unholy Ghosts, Embers, Shootings, Baby X, and Three Winters Green. He has been awarded an AWGIE and the Queensland Premier's Literary Award for Drama Script (Embers), the Rodney Seaborn Playwrights Award (Unholy Ghosts) and the Best New Writing Award, Tasmanian Theatre Awards (The Campaign).
As a dramaturg he has worked for ANPC/Playwriting Australia, Griffin, HotHouse, Malthouse, NIDA, and Sydney Theatre Company (STC). He has also worked in the arts in a variety of roles, including Artistic Director of HotHouse Theatre, Literary Manager at STC, Artistic Director of Next Wave Festival, and Festival Director for Sydney Gay & Lesbian Mardi Gras.
He is a graduate of the NIDA playwrights' studio and holds a BCA from the University of Wollongong, an MA (Theatre Studies) from the University of NSW, and a PhD from La Trobe University.
"A brilliant piece of intimate, simultaneously joyful and gut wrenching theatre." – ArtsHub
Director: Peter Blackburn Featuring: Alexandra Fowler, Patrick Livesey, Ben Noble, Claire Sara, Ben Stuart Set & Costume Designer: Helen Rofe Sound Designer: Olivia McKenna Producer: Gavin Roach
---
The Campaign
Studio Theatre – Gasworks Arts Park, 21 Graham Street, Albert Park
Season: 22 January – 1 February 2020
Bookings: www.gasworks.org.au
For more information, visit: www.midsumma.org.au for details.
Image: The Campaign – by Nathan Smith