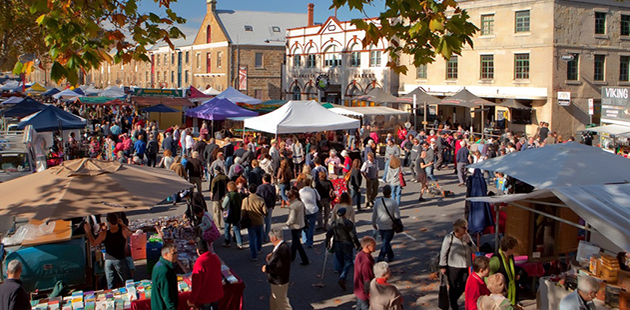 TasPride Festival: February 2022 (dates to be confirmed)
For over two decades, TasPride has provided a voice and close knit community for LGBTQI Tasmanians and their friends. We're passionate and dedicated to celebrating, uniting and promoting the Tasmanian Gay, Lesbian, Bisexual, Transgender, Intersex and Queer community. We do this by providing opportunities for everyone to come together and share our collective pride!
---
TasPride Picnic in the Park (Hobart): February 2022 (date to be confirmed)
A family friendly picnic and pet parade! Food and drinks supplied for a gold coin donation, or BYO. Dress up your pooches and play some fun picnic games, and otherwise chill out in the park with us fab queers.
---
Australian Musical Theatre Festival (Launceston): 19 – 23 May 2021**
The Australian Musical Theatre Festival is an unparalleled opportunity for musical theatre lovers, makers and industry professionals to get together, share, nurture and celebrate this wonderful genre. Held in Launceston, Tasmania, it includes a diverse program with opportunities to teach, collaborate, engage, perform, learn and – of course – enjoy. A non-profit event, the Festival is held annually to benefit Australia's musical theatre industry.
---
TasPride Queens Ball (Hobart): Sunday 13 June 2021
It's wonderfully camp, beautifully bent and queer as all heck – it's the Queen Ball 2021! Featuring International DJ Amanda Louise (NY Pride, Sydney Mardi Gras), DJ Argonaut (Poof Doof Melbourne, Bar Kylie), Superstar Drag Queens MisTy DelRay and Pussay Poppins with Diamond Pole Dancers performing – are set to make this year the biggest and best ball to date. Save the date and make sure you wear sensible shoes cause we're gonna have you dancing up a storm till the wee hours!
---
Artfully Queer Exhibition (Hobart): 3 – 30 September 2021
It's the queer art event that shocks, rocks and knocks socks off. From drawings and paintings through to fashion, installations, video art and even live performance, Artfully Queers showcases our Island's hottest emerging and practicing artists all under the roof of the iconic Long Gallery at Salamanca Arts Centre.
---
Red Thread Charity Gala: November 2021 (date to be confirmed)
---
If your festival or event is not listed above, and you would like to submit for consideration, please send an email to: reception@australianpridenetwork.com.au Your festival or event must be not-for-profit and primarily coordinated by those who identify as LGBTIQ. (Events organised by individuals or commercial entities will not be considered)
Image: Salamanca Market, Hobart
Note: ** festival contains significant LGBTIQ content