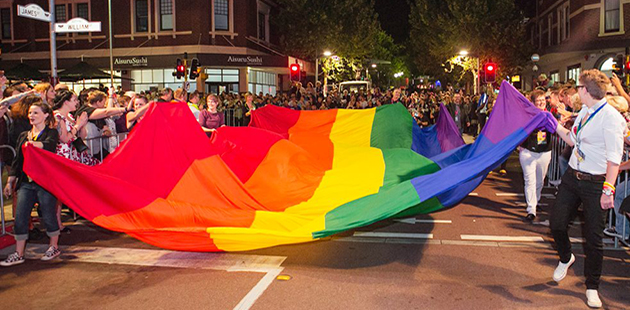 Fringe World: 27 January – 25 February 2018**
Fringe World is one of the fastest growing events in the Southern Hemisphere and the largest annual event in Western Australia. The 2017 Festival played host to 700 shows at over 150 venues and performance spaces spread across Perth and further afield in local communities and neighbourhoods.
Perth International Queer Film Festival
13 – 21 September 2017
Pridefest: 27 October – 25 November 2017
Pride WA has been an integral part of the Western Australian community since 1989. It grew out of a community movement protesting laws that actively discriminated against members of the LGBTI community, to evolve to incorporate a festival and events calendar.
Perth Pride Fairday
Sunday 29 October 2017
Perth Pride Parade
25 November 2017
If your festival or event is not listed above, and you would like to submit for consideration, please send an email to: reception@australianpridenetwork.com.au Your festival or event must be not-for-profit and primarily coordinated by those who identify as LGBTIQ. (Events organised by individuals or commercial entities will not be considered)
Image: Pride WA Parade
Note: ** festival contains significant LGBTIQ content