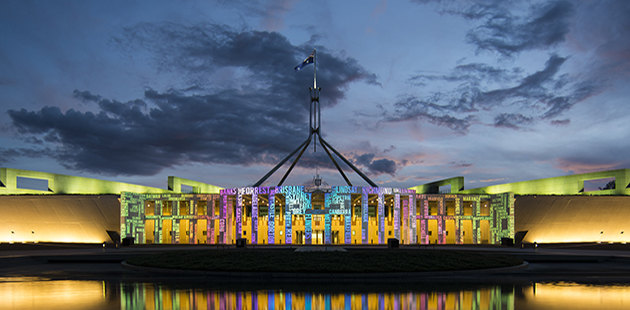 International AIDS Candlelight Memorial (Canberra): Sunday 21 May 2017 –  5.30pm
Candlelight Memorial events are held globally to honour the memory of all people who have lost their lives to HIV and AIDS and to reignite community activism in the response to HIV. The Canberra Memorial in 2017 will be of particular significance as it will be the first year the AIDS Garden of Reflection will be open at the Arboretum.
---
Fair Day (Canberra): Saturday 28 October 2017
One of Canberra's major grassroots community events, Fair Day has been held annually since the first SpringOUT Pride Festival in 1999. Come for a fun filled day of markets, fabulous food and entertainment celebrating the diversity of Canberra's LGBTIQ communities.
---
SpringOUT Festival: 28 October – 25 November 2017
The SpringOUT Festival is Canberra's queer cultural festival which affirms the pride, joy, dignity and identity of Canberra's LGBTIQ (lesbian, gay, bisexual, transgender, intersex and queer) communities through events of celebration.
---
SpringOUT Pride Parade: Saturday 18 November 2017
Celebrate your fabulous self and Canberra's Rainbow Community at the Annual SpringOUT Pride Parade. Meet at ACT Legislative Assembly .
---
Canberra Bushdance: Saturday 25 November 2017
Held for over 30 years, the Canberra Bushdance is a fun night of dancing with people of all flavours. Dust off your hat, polish your boots and get ready to kick up some dust, as the live band leads you through those dances you may remember from primary school – like Strip the Willow, The Waves of Bondi, as well as some crazy polkas and some more genteel promenades.
---
If your festival or event is not listed above, and you would like to submit for consideration, please send an email to: reception@australianpridenetwork.com.au Your festival or event must be not-for-profit and primarily coordinated by those who identify as LGBTIQ. (Events organised by individuals or commercial entities will not be considered)
Image: Parliament House, Canberra