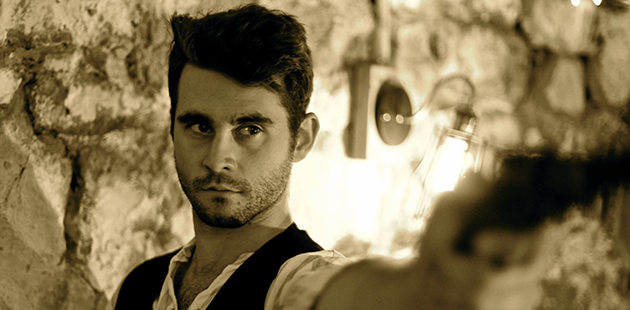 Presented as part of the 2018 Midsumma Festival, Bitten By Productions presents Moonlite – a new musical about one of Australia's infamous characters at the Grace Darling Hotel for a limited season from 17 January.
Before Ned Kelly came along and stole everyone's thunder, there was Captain Moonlite. He was a pastor and a soldier, a bank robber and a frontier farmer, a lecturer and a psychopath, an innocent man and a bushranger, a womaniser and a homosexual. He was an Australian legend who barely anyone has ever heard of and one half of the greatest love story never told.
With catchy bluegrass-style tunes and a live band, Moonlite tells the tale of the great man's last stand, and in it the story of the different lives he lived, all revolving around his enduring dedication to the love of his life; James Nesbit, a dedication that endured beyond the grave.
With a script by 2015 Sir Peter Ustinov Television Scriptwriting Award winner Gabriel Bergmoser, and music by Dan Nixon, Moonlite is a musical that isn't really a musical, a cabaret that's also sort of a play; a mess of contradictions much like the man himself.
"From the moment I first heard about Captain Moonlite I was fascinated, and that fascination only grew the deeper I delved into his improbable mess of a life, said writer, Gabriel Bergmoser. "Getting to tell this story has been a delight from the start and I can't wait to share it."
Performed in the basement of the iconic Grace Darling Hotel (a pub frequented by Captain Moonlite himself), the production stars Katy Nethercote, Daniel Cosgrove, James Coley, Tim Constantine, Ryan Smedley, Saxon Gray, and Megan Scolyer-Gray 
Moonlite is a raucous, funny, and ultimately deeply moving exploration of a true story you've probably never heard and certainly will never forget.
Moonlite
The Grace Darling Hotel, 114 Smith Street, Collingwood
Season: 17 January – 4 February 2018
Information and Bookings: www.midsumma.org.au
Image: James Coley stars in Moonlite (supplied)