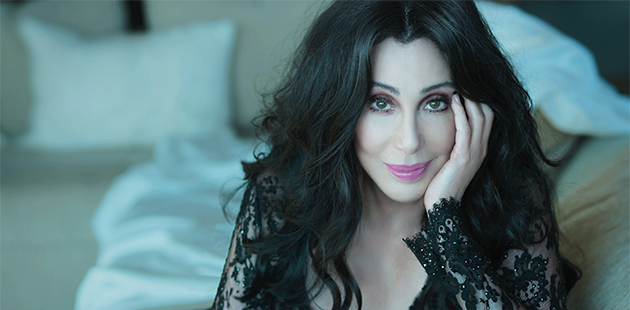 You better Believe it! This year's Mardi Gras Party will be one for the history books! Sydney Gay and Lesbian Mardi Gras has confirmed that pop superstar, LGBTQI icon and prolific tweeter Cher will headline the Official 2018 Mardi Gras Party on Saturday 3 March 2018.
Before word of Cher's headline performance began to circulate, this year's Mardi Gras Party was already selling in record time and sold out just before the New Year hit. Mardi Gras is pleased to announce an increased capacity by adding the iconic Dome venue, additional eateries and outside areas to the Party footprint and can now release a final allocation of tickets for sale.
Existing Mardi Gras members will have exclusive access to purchase an additional two full price tickets over a 48 hour period or until sold out. A strictly limited number of newly released tickets to The Party will go on sale Monday 15 January at 10am AEDT for members only. The final release tickets for the general public are on sale 10am AEDT Wednesday 17 January. All tickets will be available from Ticketek.
Described as the Goddess of Pop and one of the best-selling music artists of all time, Cher's exclusive Australian performance firmly places the world-class 2018 Mardi Gras Party as the most iconic in its history. With a No. 1 hit record in each of the last five decades and over 100 million album sales world-wide, Cher is one of the longest-reigning divas in show business, winning a best-actress Oscar, three Golden Globes, an Emmy, and a Grammy.
Her chart-topping hits include Believe, Strong Enough, All or Nothing, The Shoop Shoop Song, I Got You Babe, If I Could Turn Back Time, Bang Bang (My Baby Shot Me Down), Half-Breed and Gypsies, Tramps & Thieves. Alongside her incredible music career, Cher has also made her mark in television, Broadway and film, culminating with a 'Best Actress' win at the Academy Awards in 1988 for her performance in Moonstruck.
"Cher has established herself as an influential, hard-hitting voice in global politics, and throughout her career has been at the forefront of LGBTQI campaigns and numerous charities," said Mardi Gras CEO, Terese Casu. "Cher represents the same unapologetic and fearless freedom that makes the LGBTQI community so enduring and strong—positioning herself as a true gay icon."
As well as the unmissable opportunity to see Cher perform live, the multi-venue, multi-sensory Party experience will include an all-star Mardi Gras royalty line-up, including your favourite Australian legends from the past 40 years of Mardi Gras, leading international DJs, and Australians making it big overseas.
Australian DJs confirmed to play the 2018 Party include DJ Alex Taylor, Annabelle Gasper, Sveta, Ben Drayton, DJ Dan Murphy, DJ Dan Slater, DJ Du Jour, DJ Gemma, Kate Doherty, DJ Kate Monroe, DJ Kitty Glitter, Sezzo Snot, DJ Smithers, Stephen Allkins, and Yo! Mafia.
Cher will join an illustrious list of some of the biggest international and Australian acts who have performed at the Party over its 40 year history, including George Michael, Village People, Jimmy Somerville, Cyndi Lauper, Calvin Harris, Nick Jonas, Tina Arena, Thelma Houston, Marcia Hines, Chaka Khan, Olivia Newton-John, Jake Shears, The Veronicas, Kylie and Dannii Minogue and many more.
The Official Mardi Gras Party is the biggest and hottest LGBTQI party in the Southern Hemisphere. Veterans and newcomers alike are encouraged to experience this magnificent and once-in-a-lifetime chance to party with a queen. Miss out, and you'll be wishing you could turn back time.
Cher will be featured in the official 2018 Mardi Gras Parade television broadcast on SBS on Sunday 4 March. The 2018 Mardi Gras Parade: Full Live Stream will be available Saturday 3 March at 7pm on SBS On Demand.
The 2018 Sydney Gay and Lesbian Mardi Gras Festival runs 16 February – 4 March. For more information, visit: www.mardigras.org.au for details.
Image: Cher – photo by Machado Cicala Morassut