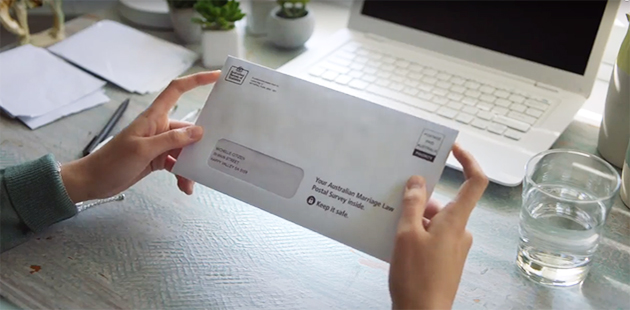 The Victorian Government is providing additional mental health support for LGBTI Victorians from a multicultural background as the Australian Marriage Law Postal Survey continues to roll out.
Mental health groups are attributing a spike in demand for services to the marriage equality debate, which kicked up a gear last week with the mailing and collection of postal forms.
Minister for Multicultural Affairs Robin Scott today announced $10,000 to go towards providing targeted support to culturally diverse LGBTI communities in Victoria.
"Discrimination on the basis of sexual or gender identity are commonly associated with higher rates of depression, anxiety and self-harm," said Minister Scott. "LGBTI people from a multicultural or multifaith background can face discrimination on multiple fronts."
"While we were promised a 'respectful' debate on marriage equality, already we're seeing that's not the case. It is vital we support all members of the LGBTI community while the postal survey continues."
Victoria was the first state in Australia to provide additional mental health support after the postal survey became a reality. The Australian Marriage Law Postal Survey concludes on 27 October, with survey results to be published on 15 November.
Image: courtesy of the ABS