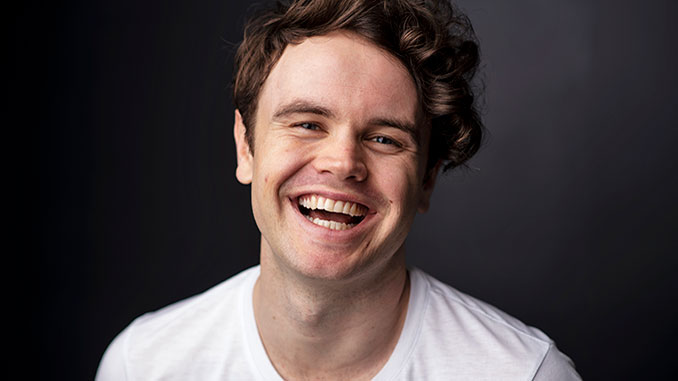 After a hugely successful inaugural outing in 2020, Wynnum Fringe is back for an even bigger and better year when it takes over the Brisbane bayside streets of Wynnum from 16 to 21 November 2021. Brisbane's home of fringe is seeking local artists and performers from a range of creative and cultural disciplines to be involved in the six-day showcase.
Wynnum Fringe Festival is the passion project of Wynnum-based producer, actor and singer Tom Oliver, a beloved Brisbane performer who has toured with Marcia Hines in global disco phenomenon VELVET and A Day on the Green and created the one-man show, More Than a Boy, to name a few career highlights.
The three-day Wynnum Fringe 2020 program featured an eclectic and extensive program of artistic performances that were also broadcast online, as well as an array of food trucks and pop-up bars, which sought to shine a spotlight on Brisbane and local creatives and invigorate the bayside suburb.
With 22 sold-out shows and more than 50 events featuring 150 artists performing for an in-person and online audience of 45,000 worldwide over three days within a COVID-safe environment, Wynnum Fringe's festival debut was a massive success.
Festival founder and director Tom Oliver said he was overwhelmed by the enthusiastic response to Wynnum Fringe that engaged 21 local sponsors, festival goers from all over Queensland and a hugely diverse program of performers.
"Wynnum Fringe 2021 will continue to build on the success of our inaugural event last year to become an annual tradition and a must-do on the arts festival calendar," said Mr Oliver.
Wynnum Fringe 2021 doubles down on its commitment to hero local talent, staging a whopping six-day event centred around the festival hub of Edith Street and Bay Terrace with satellite locations along the coast of Brisbane's Moreton Bay that will activate empty shopfronts, laneways, driveways, jetty's, beaches and carparks with a variety of artistic works.
This year, Mr Oliver is calling on additional Wynnum venues to register their interest and be involved in Wynnum Fringe 2021. "This year's Wynnum Fringe will be an explosion of creative talent that will light up a beautiful bayside suburb with spectacular performances from local and internationally renowned artists in places you wouldn't expect to see them," said Mr Oliver.
"I want Wynnum Fringe to be the most inclusive place in the world, a place where we can spotlight the creative thinkers and experience their art. The fringe is where people go to find the exciting new things that eventually creep into the mainstream. To create a space where this can happen – and secretly provide an economic boost to my hometown – is truly exhilarating."
"Brisbane is hungry to celebrate local talent. We have such an inspiring industry of music, theatre, art, dance, performance, circus and cabaret makers. With JobKeeper ending, these artists need to be in front of audiences."
I can't wait to check out the artist applications and create a program that celebrates as many of them as possible. We now have a responsibility to surprise and delight audiences for Wynnum Fringe 2021. Let's do this thing!" said Mr Oliver.
---
The 2021 Wynnum Fringe Festival runs 16 to 21 November 2021. Artist applications are now open and close Thursday 6 May. For more information and to Register your Interest, visit: www.wynnumfringe.com for details.
Image: Tom Oliver (supplied)