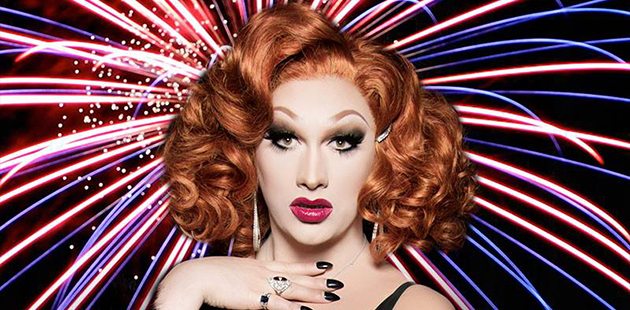 The countdown is on – where will you spend New Year's Eve this year? From all-inclusive party packages to dance parties, fireworks to special events, the Australian Pride Network takes a look at some of the best events happening across the country.
Celebration NYE 17 / 18 – SYDNEY
The best and only gay and lesbian New Year's Eve party on Sydney Harbour. Now in its ninth year, the event runs for six fabulous hours and offers a 'bucket list' experience for you and your friends. Enjoy exclusive access to the MCA Sculpture Terrace, where you will be greeted with a glass of bubbles (the first of many) and the breathtaking rooftop views out across Circular Quay. Mix and mingle with a gorgeous group of gays and lesbians from all around the globe and welcome in the New Year with a BANG!
Connicon: New Years Eve at Connections Nightclub – PERTH
Dance your way into 2018 under the Sailor Moon at the best party in Toon Town! Whether you're an Iron Man, Lord of the Rings or Belle of our Balls, Connections have so much in store for you up their wizard's sleeve!! And what New Years Eve at Connections would be complete without a midnight show with Barbie Q, Fay Rocious, Alexas Armstrong, Veronica Jean Jones, Alex Perrozzi and Ruby Jewlz – plus all the sounds of Perth's finest DJs. Free Conni-cocktail for the first 50 cartoon heroes!
New Year's Eve at Mary's Poppin – ADELAIDE
Join Mary's Poppin under the pink umbrella as they ring in the New Year. You've shown them your love all year, now it's time to come out and count down the end of 2017 with your fave Vaudevillian, Jinkx Monsoon – winner of the 5th Season of RuPaul's Drag Race.
New Year's Eve at Sydney Opera House
Bring in 2018 at Sydney Opera House with an unforgettable night beneath the Opera House sails in the heart of Sydney Harbour. You can celebrate at one of the best parties of the year at Portside Sydney, attend the magnificent Opera Australia Gala, or sway, smile and swoon your way through Opera Australia's delicious production of The Merry Widow. With so many events to choose from, and a perfect advantage spot to watch the Sydney Harbour Fireworks, there is something on offer for everyone this New Year's Eve at Sydney Opera House.
Rock City / NYE 2017 Electric Dreams – MELBOURNE
For the first time ever, Rock City is taking over TRAK for New Years Eve and it will be their biggest one yet! Say goodbye to 2017 in style at Melbourne's most beautiful venue and welcome 2018 with an awesome midnight show that will blow you away. The production for this event will be out of this world, playing on all your senses both musically and visually, plus some of the best DJ's from around Australia and the globe…
Tropical Fruits: Neon Garden NYE Festival 2017 – LISMORE
The Tropical Fruits New Year's Festival is a four-day GLBTI celebration in the NSW Northern Rivers town of Lismore. Anyone who has ever attended will know how much fun they are – and this year, will be no exception – welcoming you into Midnight in the Garden of Fruity Delights. There will be camping, opportunities to volunteer, and all your favourite events and activities including the Parade, the Pool Party, Recovery Party and BBQ, the Art Exhibition, the Cabaret Lounge, and the Women's, Men's and Sex & Gender Diverse Spaces – plus a stellar lineup of DJs.
You may also like to checkout: NYE Feather, Leather & Lace Masquerade Party at Flamingos in Hobart; Absolutely Fabulous New Years Eve at The Beat Megaclub in Brisbane; and XANADU NYE 2018 at Throb Nightclub in Darwin. And don't forget, all of our capital cities and major regional centres will have fireworks displays on New Year's Eve.
Image: Jinkx Monsoon (supplied)