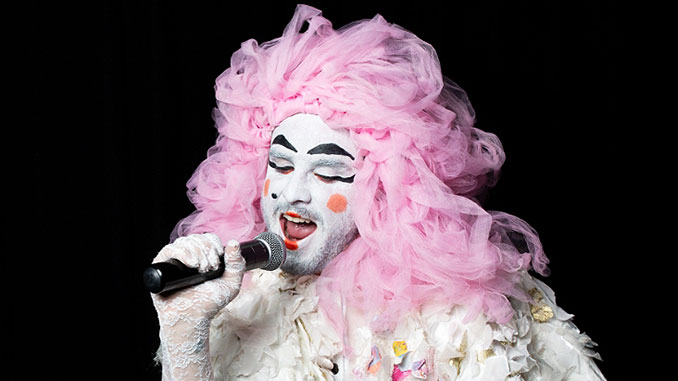 Melbourne Fringe Festival returns in 2021 with another bold and boisterous program of more than 120 events. Running to 17 October some of the country's best emerging and established artists, actors, comedians, musicians, dancers, DJs and designers and will once again take over our city and our homes for two and a half weeks of boundary-pushing, experimental and formidably fabulous art. The Australian Pride Network takes a look at 15 events worth checking out:
Design Fringe: Strange Bedfellows – Drag Queens and Mid Century Modern
Digital Scheduled: Sunday 10 October – 4.00pm
We knew this would get your attention. Strange Bedfellows brings together two speakers talking for 20 minutes each, in tag-teamed lectures discussing Drag Queens and Mid Century Modern. Prepare to learn some weird and wonderful facts and see if you can come up with the winning question that unites these two topics. Compete to win a prize for the best question on the night!
Digital Dance Club with All The Queens Men
Digital Scheduled: Wednesday 13 October – 5.00pm
We all need some JOY at the moment! Join All The Queens Men for Digital Dance Club – a free online dance event to connect the rainbow and allied community during these turbulent times. Boogie on down to Zoom-town for dancing, lipsyncing and very special guest performers. A fabulous free online social event for the rainbow community and allies. All welcome!
Mind The Dancer
Digital On Demand: 10 – 17 October
A Guided Meditation To The Dance Floors of Your Mind. DJs and Dance floor Anthropologists, Aunty Jonny and Baby K-os, will take you to a dance floor dreamscape. Blindfold yourself, laydown and relax. This sonic journey will take you into your imagination and resonate deep within your body and soul. Gently, The Dollar Bin Darlings, will guide you through the party in your mind; dancing in a crowded room with friends and strangers, helping you to connect with the things you love and miss about dancing at parties.
Pah! Deaf Storytelling Night
Digital Scheduled: Tuesday 12 October – 6.30pm
Pah!: to realise; to become suddenly aware; to show someone you understand them; a colloquial sign widely used within the Deaf community. The inaugural Pah! Deaf Storytelling Night brings together emerging and established d/Deaf storytellers with a variety of communication styles, whose stories will delight and surprise you. Join us for an evening of watching, listening and understanding lived experiences that are far more than just not being able to hear sound. Through personal tales ranging from the hilarious to the heart-wrenching, we'll celebrate intersectionality, human connection, and the ways our identities shape our lives in both familiar and unfamiliar ways. Settle in for a night of raw, passionate, accessible and inclusive storytelling and performance.
Patrick Collins – The New Nine
Digital On Demand: until 17 October
Ever thought about how nine is the same as six upside down? Patrick has. More than you have. More than anyone has. And they're doing something about it. Patrick needs your help. We're changing the symbol for the number nine, and you need to know what we're going to change it to, and exactly how we're going to do it. Don't be on the wrong side of history. Embrace the New Nine.
Poopie Tum Tums
Digital On Demand: until 17 October
Honor and Patrick (aka Hot Department) are tired of comedy and are hanging up their red noses and anal beads to endeavour on their most serious show yet, Poopie Tum Tums. Sketch comedy at its dirtiest, most outrageous and hilarious, Poopie Tum Tums is back for one last screening that you DON'T WANT TO MISS! Winner: Green Room Award – Best Ensemble in Cabaret 2020 & Melbourne Fringe Festival – WA Tour Ready Award 2019.
psyche404error
Digital On Demand: 13 – 17 October
Every night the desolate internet glows. In the mood for love? 404 Error. Forget your body, you don't need it where we're going. Vibes feelings wifi only. Psyche was a sickeningly prolific internet darling…until she's hurled into a frightening stratosphere of fame after angering the Ancient Greek goddess of beauty. Now Psyche must do the one thing she has never done: disappear. Luckily, she has just received an invitation to a mysterious getaway on a remote cliff (and remote cliffs are famously harmless). psyche404error is a sumptuous experimental fantasy that asks: Who would you be if you didn't have to think about money or success? How do you feel out the edges of who you are? And what if, amongst all this, you also started communicating with the primordial god of desire who has long ago denounced their shallow human form?? A love letter to many things, including staying up all night, waking up at noon, art, idleness, romance, horror, and hot loners.
Queer-aoke
Digital Scheduled: 7 & 14 October
Queer-aoke is a rambunctious living room karaoke party celebrating music's biggest queer names and most beloved queer anthems. Led by the incomparable Bae Marie (Alex Morris) and featuring extra special guest performers: Max Lawrence and Tequila Mockingbird (7 October) & Neftertiti LaNegra & Tash York (14 October) – get ready to raise the roof from the comfort of your own home! Sequins are essential. Throw on a lewk, warm up that voice, rally your household and join us LIVE on Zoom to sing your heart out with an evening of music by divas of any variety including Lady Gaga, Elton John and Whitney Houston!
RECKONING "Te Waiata Paihere Wairua -The Sounds of Woven Souls"
Digital On Demand: until 17 October
A cross cultural, multi art-form performance work which fuses Indigenous cultures from Aotearoa, New Zealand and Te Whēnua Moemoeā (Land of the Dreamtime) Australia. Six diverse artists, Samuel Gaskin, Candice Lorrae, Kristel Kickett, Piri Neho, Paula Barbee & Mahana Maihi-Taniora will combine personal stories of their ancestors with original songwriting which explores the power of connecting to their indigenous bloodlines. Reckoning began as an exploration into what may happen if we merged Indigenous language and culture from Aus & NZ with sound healing and a pop music producer. It quickly turned into something much more powerful. Reckoning is a 1 hour show depicting the intertwining of indigenous culture through storytelling, original songs and dance, tackling the modern-day effects of racism and intergenerational trauma.
Selina Jenkins Sings
Digital On Demand: until 17 October
Selina Jenkins is a critically acclaimed cabaret/theatre performer whose award winning songwriting and breathtaking vocals never fail to evoke a response. Whether they be songs of protest, humour or heartache, this highly relatable content will have feet tapping, minds ticking and hearts racing. It's a rare opportunity to catch Selina performing outside of her stage shows, and one you don't want to miss! Winner Four Green Room Awards 2020 'Cabaret' – Writing, Original Songs, Best Artiste and Production.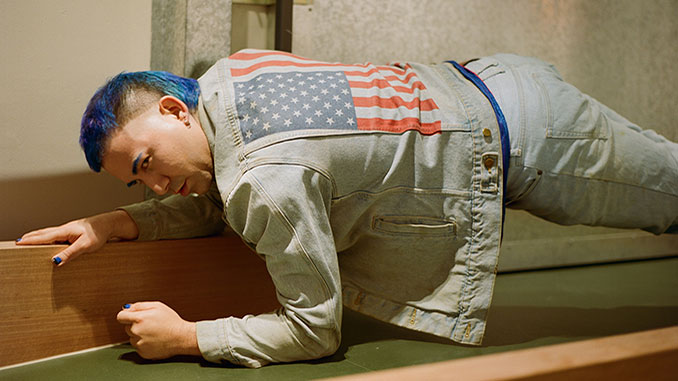 Star Spangled Banter
Digital On Demand: 14 – 17 October
Star Spangled Banter laments, salutes and magnifies homogenised anthems. Using the national anthems of Australia and U.S.A as a starting point, this solo by Jonathan Homsey creates a vocabulary of somatic oxymorons. Star Spangled Banter unpacks and negotiates political urgency from his lived experience of the 1997 handover of Hong Kong and American patriotism. Fuelled by the philosophy of Dr. Philipa Rothfield on the corporeal uncanny, this work unravels how cultural and political phenomenons sit within our body and how we can expunge them one booty-shake at a time.
Streaming Seamen! The Digital Sea Shanty Spectacular
Digital On Demand: 14 – 17 October
Join Melbourne's newest cult choir sensation for a bounty of seafaring songs and nautical naughtiness. Inspired by TikTok's #1 viral trend which saw sea shanties catapulted back into popular culture and rocketing up the charts, ten of Melbourne's finest indie choir performers are putting a modern pop spin on these folk classics. With music direction and arrangements by Alex Morris (Shania Choir, Bae Marie), and featuring original remixes from Beatrice (Haiku Hands, Kardajala Kirridarra), Victoria Falconer-Pritchard (People of Cabaret, Fringe Wives Club), and Will Hannagan (WILLING), this is sea shanties as you have never heard them before. So get ready to shake your pirate booty and enjoy some rum-soaked tomfoolery from the comfort of your own home.
That One Time I Joined The Illuminati
Digital On Demand: until 17 October
Do the Illuminati actually exist? What's their big secret? And can a 24-year-old with social anxiety, insurmountable HECS debt and a penchant for using their birthdate as their PIN somehow infiltrate the global elite? Multi-award-winning comedian Lou Wall is back with a digital season after a sell out run at the Melbourne International Comedy Festival in April 2021. After their Green Room Award Sweep with Lousical the Musical, this is Lou's second foray into digital theatre. Follow as Lou takes you down a rabbit hole into the darkest and strangest corners the internet has to offer. Featuring original songs, wild anecdotes, a fake ID and mediocre NBN, you'll see… an attempt. Music & Composition by Lou Wall & James Gales.
WCB: Sigil
Digital On Demand: until 14 October
'Sigil' is an exploration of musical spell-casting. Walking through a surreal projected landscape, we go with WCB deep into his psyche to reveal sometimes uncomfortable truths but ultimately cathartic emotions. WCB has been described internationally as neo-soul, R&B, electronica and trip-hop, "emotional and soulful", "with a distinct moodiness", but what draws listeners to his music is a haunting assurance in his songwriting that perfectly conveys the emotional complexities of the human experience. 'Sigil' combines his love for music, visual storytelling and movement, providing a glimpse inside the world in which his music exists; giving an authentic representation into the the struggles of being queer and an artist.
YUMMY: How to Make a Western
Digital On Demand: until 11 October
A live cinematic experience. During lockdown 2020, the award-winning cabaret ensemble YUMMY wrote a brand new show – a spaghetti western spoof exploring westward expansion and the perils of manifest destiny. This production was shot as a feature-length film and will be screened in full with hilarious audience engagement (think Rocky Horror screenings). With cinematography by Chris Bennett and lighting design by Jacinta Anderson, this production is a stunning hybrid of cabaret, theatre and film aesthetics. Narrated by iconic Tiwi drag superstar Foxxy Empire, and featuring Valerie Hex, Hannie Helsden, Jandruze, Bendy Ben, Zelia Rose, and Aysha Buffet, this project sees YUMMY growing in new ways: new collaborations, new mediums, and a new take on political cabaret. Saddle up, partner!
---
The 2021 Melbourne Fringe continues to 17 October. For more information, visit: www.melbournefringe.com.au for details.
Images: Bae Marie – photo by Simone Ruggiero | Honor Wolff and Patrick Durnan Silva star in Poopie Tum Tums (supplied)| Jonathan Homsey in Star Spangled Banter – photo by Shannon May Powell