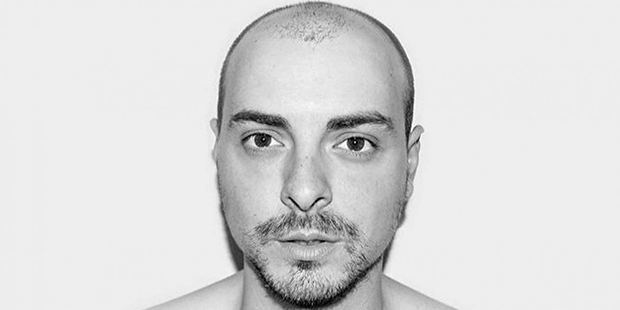 Now in its 22nd year, the annual Feast Festival kicks off tonight with a flurry of pink feathers for the next two weeks with a program bursting with queer art and culture, celebrating South Australian artists and event producers across a range of genres. With so much on throughout the festival, the Australian Pride Network takes a look at a few events worth checking out.
Pride March
Rymill Park: Saturday 10 November
Join thousands of queer friends and family for the annual Pride March through the heart of Adelaide, celebrating the courage, contribution, diversity and solidarity of our LGBTIQ+ communities and their allies. This year marks 45 years since Adelaide's first 'Parade' in 1973, when homosexuality was still illegal – and just one year since Australia said YES to Marriage Equality. With more sound and music, more vehicles and floats, and more community groups participating than ever, this year's Pride March promises to be the loudest and proudest yet!
Opening Night Party
Migration Museum: Saturday 10 November
For one night only, Feast transforms the Migration Museum Courtyards into a queer Flamingo wonderland. We invite the diversity of ages, genders, sexualities of our communities to this special night featuring stunning South Australian talent and special guests. Feathers will fly as Feast welcome Real Housewives of Melbourne star Gamble and her band. Also on stage will be Miss Burlesque Adelaide 2018 winner, Vivienne Von Coffin; the City of Adelaide Concert Band; Bad Habits will deliver their powerhouse alt-country soul with smoky harmonies; and Adelaide DJ sensation Seb Jay, just to name a few.
Sentinel
Migration Museum: 10 – 25 November
Steve Pettengell presents a series of photographic portraits exploring the idea of the façade, those that are foisted upon us or self-imposed in order to fit in, nay survive in society. Examining the threshold between perceived social conventions and entrapment, Sentinel throws light on a few amazing individuals, celebrating their inner strength, resolve and truth.
The Purple List
Holden Street Theatres: 11 – 18 November
This Five Star UK production opens on Sam and Derek's wedding day and explores their lives as Derek's dementia progresses. Told from Sam's point of view, the play is a compelling, honest, moving yet often funny insight into the lives of these two gay men as they navigate their way through the care system and the changes in their relationship. ** SA Premiere **
Birds of a Feather
Adelaide Zoo: Sunday 11 and Saturday 17 November 
To complement this years fabulous flamingo theme, Dr Gertrude Glossip (Adelaide Drag Icon) revisits Adelaide Zoo with a feast of her favourite animal 'tails'. Celebrate the wondrous queer diversity of animal and bird life and the important preservation work of a modern zoo. Honour the memory of Adelaide Zoo's much loved and sadly departed flamingos. Do birds of a feather 'frock' together?
Ian Purcell Oration
State Library SA: Wednesday 14 November
In an era of mass media we are regularly reminded that everything we put on social media is forever, that we will not be forgotten. But will we be remembered or will a fake news fiction of our lives be created, preserved, and promoted as reality? In this talk archivist and friend of Ian Purcell, Jenny Scott, explores our LGBTIQ+ community memory, how it has been lost, how it can in part be recovered, and the importance of being remembered.
Beccy Cole and Libby O'Donovan In Concert
Norwood Hotel: Friday 16 November
SA's favourite lesbian love-birds, Beccy Cole and Libby O'Donovan are coming back to where it all began! The pair met and fell in love at Feast, 2012 and have been intertwined in music and love ever since. Showcasing songs from each of their brand new albums plus duets and featuring all girl band, The Sisters of Twang, prepare to be entertained!
Peering Through Book Launch
Treasury 1860: Saturday 17 November
Our queer elders have a history full of personal struggles, joys, tragedies and daily routines. Peering Through shares their truly unique tales in an anthology set amongst the backdrop of criminalisation, religious interventions and eventual general social acceptance in Australia. The book receives its international launch with Feast 2018. Proceeds from the book's sale will support the Parkestone Foundation.
Revolt. She Said. Revolt Again
Holden Street Theatres: 20 – 25 November
Equal parts belly-laugh funny and gut-wrenchingly real. Women take their rightful place center stage becoming the aggressor in seductions, demanding what they want from work and trashing supermarkets and with them the fragile masculine ego. Ferocious energy courses through this sharp shock of a play. A thrilling ride for anyone with a taste for rebellion. From the award winning House of Sand.
The Measure of a Man
Holden Street Theatres: 22 – 24 November
How do you measure a man? Is it the way he walks, the way he talks? Does he have to be hung, uncut and thick? Or somewhere in between? Told in Gavin Roach's trademark humorous, raw and deeply candid style. Stare into the heart of one man's sexual anxieties and stories shrouded in years of embarrassment and shame. Daring queer theatre at its best.
Dames and Divas
Raj House: 23 – 24 November
Back with more flair and sass than ever, Princess Laya presents the ultimate tribute, showcasing the glamourous dames and divas from Hollywood to London who've influenced and inspired generations. From tragedies to accomplishments, Laya covers it all in her bigger than Broadway production as she impersonates the icons who've inspired her as the show girl drag artist she is today.
My Fairy Godmother Sucks
The Girls Place: Saturday 24 November
Adelaide's equivalent to Kath and Kim will take you on a journey as Georgia wishes for a fairy Godmother. POOF! Her supernatural psycho dyko appears and turns out to be a tongue twisting tart who enjoys messing with Georgia's mind. Steampunk songs, French tango and much hilarity as Georgia tries not to succumb to the screwy speech.
Picnic in the Park 
Pinky Flat: Sunday 25 November
A great day to be out in the sun where you can bring along your picnic blankets and baskets and enjoy the serenity of Pinky Flat. There will be an assortment of local market stalls, food vendors and community information stands. The day is fun for the whole family – with the annual dog show taking place, as well as the SA firefighters tug-of-war – all to the backdrop of musical beats from radio station Hit 107 – it will be a great day for all.
The 2018 Feast Festival continues to Sunday 25 November. For more information and full program, visit: www.feast.org.au for details.
Image: Gavin Roach stars in The Measure of a Man (supplied)