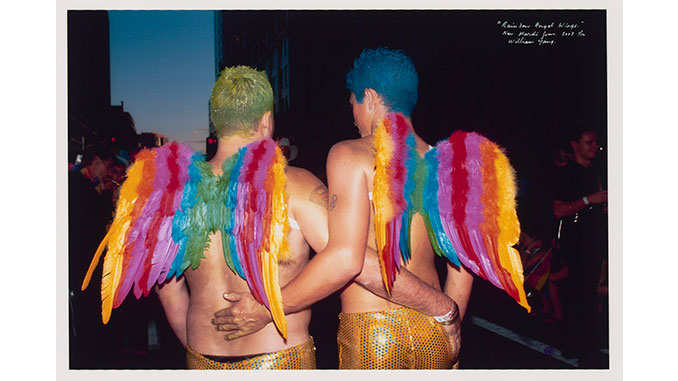 On display at the National Library of Australia from Friday 16 September, Viewfinder: Photography from the 1970s to Now takes a unique look at the journey of Australian documentary photography, from black and white images to the vibrant high-definition images of today.
The 125 images in this exhibition reveal a changing Australia. The lives of migrants, shearers, dancers, miners, gardeners, surfers and knitters are all uniquely captured by celebrated documentary photographers. The exhibition also includes winged angels at Mardi Gras, significant moments in the journey towards reconciliation and COVID protests.
Director-General of the National Library of Australia Dr Marie Louise Ayres FAHA said the exhibition was striking in depicting the lives of different communities.
"This exhibition is all about our communities. It captures significant moments of individuals and groups but also reveals the huge amount of change our society has undergone in the last 50 years," she said.
"The National Library collects today what will be important tomorrow and this exhibition is a brilliant way for us to showcase the changing lives of all Australians," said Dr Ayres.
The exhibition includes works by dozens of photographers and the exhibition curator Matthew Jones looked at tens of thousands of images in the National Library's collection when preparing the exhibition and accompanying book.
"There are many everyday moments that can be captured with a camera but may not be significant enough to be accessioned into the collections of other libraries or galleries," he said.
"I started working on this exhibition during lockdown and used Trove to research images. Preparing an exhibition in this way made me reflect on how the digital revolution has vastly increased our ability to visually document and see our world."
The beauty of the Library's collections are that they are so wide-ranging, and I hope visitors enjoy viewing these more ephemeral moments," said Mr Jones.
---
Viewfinder: Photography from the 1970s to Now 
National Library of Australia, Parkes Place, Canberra
Exhibition: Friday 16 September 2022 – Monday 13 March 2023
Free entry
For more information, visit: www.nla.gov.au for details.
Image: William Yang, Rainbow Angel Wings, New Mardi Gras, 2003 – courtesy of William Yang