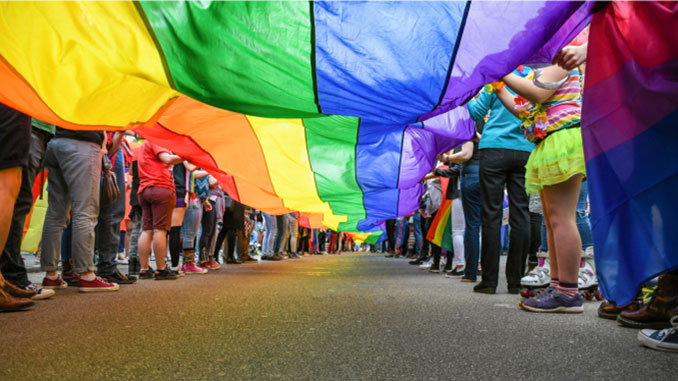 Applications are now open for grants of up to $10,000 to support events and activities designed to represent and celebrate lesbian, gay, bisexual, trans and gender diverse, intersex and queer (LGBTIQ+) Victorians, in this year of Melbourne Pride.
Community organisations, not-for-profits and social enterprises can apply for grants until midnight on 11 February, through the Victorian Government's Pride Events and Festivals Fund.
Since 2018-19, this fund has allowed the government to partner with diverse rainbow communities, providing opportunities for LGBTIQ+ Victorians to connect with their communities and feel represented.
PEFF funded events are welcoming and accessible for everyone – including people with disability, Aboriginal and Torres Strait Islander communities, faith communities, culturally and linguistically diverse communities, bi+ communities and people of all ages.
Events and activities bringing LGBTIQ+ communities together are as important as ever as our state continues to face and recover from the challenges posed by the coronavirus pandemic.
The government encourages applications for both in person and digital event formats, but those occurring in person must comply with COVID-19 health advice and restrictions current at the time of delivery.
2022 is set to be a significant year for LGBTIQ+ events, with the inaugural Melbourne Pride taking place on Sunday 13 February – providing all Victorians an opportunity to show their support for LGBTIQ+ communities, with activities across regional Victoria and a one-day street party in Melbourne's inner north.
This will be one of the most significant LGBTIQ+ events in Victoria's history to mark the 40-year anniversary of the decriminalisation of sex between men in Victoria.
---
Information sessions and applicant support workshops will be held during January and February to help applicants interested in applying. For more information about the Pride Events and Festivals Fund, visit: www.vic.gov.au for details. Applications close 11 February 2022.