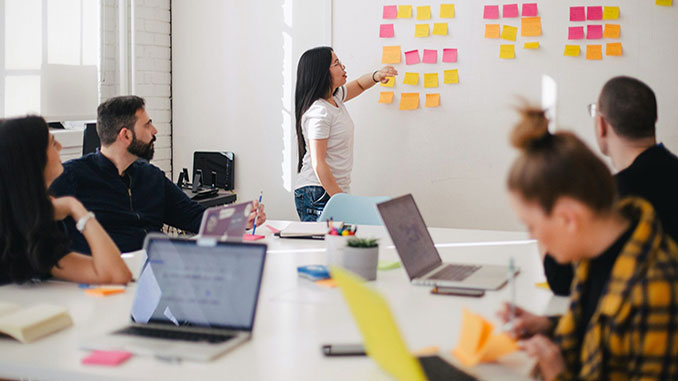 The Victorian Pride Centre is excited to announce the launch of Pride in Action – a leadership program for LGBTIQ+ leaders, to be hosted at the centre, delivered by Chamberlain & Associates and supported by Major Partner of the Pride Centre, NAB.
This program will be free in 2022 for the 24 participants. Course content will be tailored to the needs of each participant. Sponsors are sought to support the program.
"There is still work to be done to ensure LGBTIQ+ community members are welcomed, valued, respected and celebrated in the workplace," said Victorian Pride Centre CEO, Justine Dalla Riva.
"By investing in LGBTIQ+ leadership development, our wish is for the participants to be empowered to make positive change in the workplace and the community," said Program coordinator, Andrew Chamberlain.
---
Applications are now open and close 31 August 2022. For more information and to download the participant pack, visit: www.pridecentre.org.au for details. Click HERE to apply!
Image: A group strategic  planning session – photo by Jason Goodman | Unsplash
Source: www.pridecentre.org.au