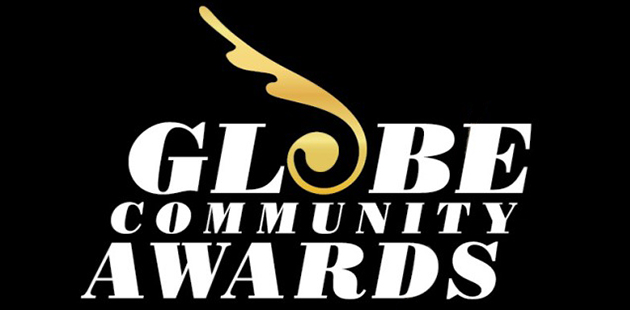 Eleven of Victoria's business and community leaders were recognised for their achievements and contributions to the LGBTI community at a gala event in Melbourne last Saturday night.
The 2017 GLOBE Community Awards – hosted by Sami Shah and Gorgi Coghlan – brought together more than 450 of the state's top business leaders, volunteers, sports people, researchers and community groups to celebrate awards across a range of categories, including naming the 2017 Victorian LGBTI Person of the Year.
GLOBE President, Daniel de Rochefort, said the event, which fell in the last week of the Government's same-sex marriage poll, provided an important opportunity to celebrate achievements during a divisive and trying time for the LGBTI community.
"It was incredible to see so many people come together to celebrate our unsung heroes and the enormous impact of these individuals and businesses," said Mr de Rochefort. "By taking the time to recognise the efforts of our amazing nominees and winners, we hope to not only showcase their successes, but also inspire a future wave of people serving our thriving Victorian LGBTI community."
Named as the Victorian LGBTI Person of the Year, Micah Scott was humbled to be recognised for his work as CEO of LGBTI youth organisation Minus18. At only 28 years old, Micah has devoted more than a third of his life to supporting LGBTI young people and making Victoria a better place for them.
Founding the Minus18 Foundation in 2011, Micah's unparalleled understanding of LGBTI young people and ability to inspire them drove the growth of Minus18 from a 5-person events team to a youth-led charity that now engages 30 volunteers supporting more than 150,000 LGBTI Australians in events, support and resources.
"It's an exceptional honour to have the work we do at Minus18 acknowledged, especially when considering the calibre of the other nominees. Celebrating and supporting the LGBTI community, and LGBTI youth in particular, at a time like this is incredibly important," Scott said.
Winners of the 2017 GLOBE Community Awards are:
Victorian LGBTI Person of the Year
Micah Scott – Minus18
Community Inspiration Award
Dean Arcuri
Volunteer of the Year
Myka Williams – Victorian AIDS Council (VAC)
A Healthy Community (sponsored by VicHealth)
queerspace
Connecting Our Community
Midsumma Festival
ANZ Excellence in Business Award
GLEE@PwC Victoria
Think HQ Media Excellence Award
Mark Kearney – Bendigo Advertiser
Artist of the Year (sponsored by RMIT)
Mama Alto
John Marriott Sportsperson of the Year
Meredith 'Maxi' Williams, Melbourne Argonauts and Athlete for Life (Be in it!)
Straight Ally of the Year
Associate Professor Michelle Telfer
Protecting Our Community (sponsored by Lander & Rogers Lawyers)
RMIT University
For more information, visit: awards.globemelbourne.com.au for details.