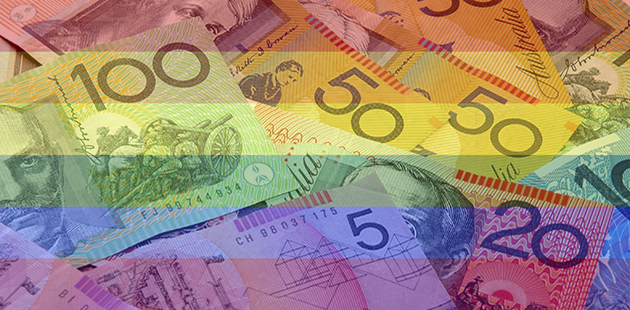 The Victorian Government has opened two grants rounds that will provide more support for same-sex attracted and gender diverse young people.
Minister for Mental Health Martin Foley has opened the next round of the Health Equal Youth (HEY) Project grants program and announced a new $1 million funding program for LGBTI organisations to support more members of the community.
The Government has expanded the HEY Project to support regional Victoria with the Victorian Budget 2016/17 providing an extra $1 million to fund Parents of Gender Diverse Children and Brophy Family Services that support the Gippsland, Ballarat and Warrnambool communities.
The next round of the HEY grants will provide:
Social Connectedness Grants of up to $10,000 for projects that provide direct support to same-sex attracted and gender diverse young people through events, or by ensuring the best access to local information and support; and
Grants of up to $10,000 for youth led initiatives – activities or projects that are designed, delivered and managed by young people under the age of 26.
"Expanding the HEY Project will see more young people and their families receive more support when it comes to their mental health and wellbeing," said Minister for Mental Health and Equality, Martin Foley.
For more information on the HEY grants program: www.heyproject.org.au for details.
For the first time, the LGBTI Community Grants Program has opened, supporting organisations, volunteer groups and individuals working with the LGBTI community to improve their health and wellbeing.
"We have some incredibly effective LGBTI organisations – our community grants program will expand their capacity to support more people throughout Victoria," said Minister Foley.
The LGBTI Community Grants Program aims to achieve the following:
strengthen and build the capacity of the LGBTI community and volunteer sector in Victoria, leading to sustainable and skilled organisations and groups that can provide better quality services to, and advocacy for, LGBTI Victorians;
provide emerging and established LGBTI community and volunteer organisations with the financial resources needed to invest in organisational development;
support the development of leadership and management skills for current and emerging community leaders to foster a stronger future LGBTI community and volunteer sector in Victoria; and/or
improve the LGBTI community and volunteer sector's ability to advise the Victorian Government on the development of public policy to improve the lives of LGBTI Victorians.
The LGBTI Community Grants Program consists of two funding streams, designed to strengthen the LGBTI community sector at the individual leader level and organisational level. For more information, visit: www.vic.gov.au for details.