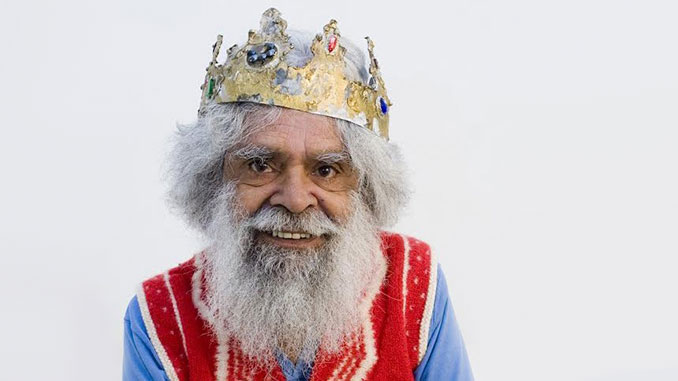 Warning: Aboriginal and Torres Strait Islander readers are advised that the following article contains the name of someone who has passed. The family of Uncle Jack Charles has given the media permission to use his name and image.
Beloved star of stage and screen Uncle Jack Charles has passed away peacefully surrounded by loved ones.
In a statement, his family stated that the 79-year-old legend had suffered a stroke, before passing away at the Royal Melbourne Hospital Tuesday morning.
"We are so proud of everything he has achieved in his remarkable life – Elder, actor, musician, potter, activist, mentor, a household name and voice loved by all – as is demonstrated by his numerous awards including this year's NAIDOC Male Elder of the Year."
"He will live on in our hearts and memories and through his numerous screen and stage roles. May he be greeted by his Ancestors on his return home."
The Boon Wurrung Dja Dja Wurrung Woiwurrung Yorta Yorta Elder is well known to generations of Australians as the actor with the treacle vocal cords, his rich baritone the soundtrack to innumerable plays, television programs and movies.
Uncle Jack appeared in the groundbreaking 1978 Australian film The Chant of Jimmie Blacksmith and co-founded Australia's first Indigenous-led theatre group in Melbourne.
His credits included Mystery Road and True History of the Kelly Gang, as well as series The Gods of Wheat Street, Cleverman, Grace Beside Me, Rosehaven, Black Comedy and Preppers.
Last year, he appeared in the SBS program Who Do You Think You Are? – where he discovered the identity of his father and his family's ties to more Aboriginal nations across Victoria and Tasmania.
In 2019, he published his memoir, Uncle Jack: Born-again Blakfella.
His activism for Aboriginal and Torres Strait Islander progress, especially regarding the Stolen Generations and education, was also an unfailing part of his efforts. He worked with the late Archie Roach to support Indigenous prisoners.
Before he passed away, his family were able to send him off on Country during a smoking ceremony at the Royal Melbourne Hospital.
---
Image: Uncle Jack Charles – photo by Bindi Cole