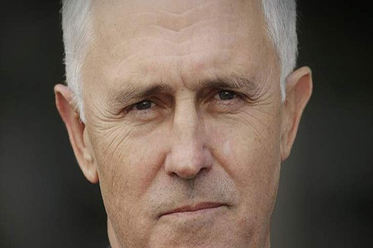 Advocates say Malcolm Turnbull is reflecting growing support for marriage equality in Coalition ranks after his comments today in favour of the reform.
Mr Turnbull said he believes there is strong support for a conscience vote in Coalition ranks and that Australia is seen as falling behind comparable countries."
Mr Turnbull is reflecting growing support in the Coalition, not just for a conscience vote but for the principle of marriage equality," says Australian Marriage Equality national director, Rodney Croome.
"An increasing number of Australians feel embarrassed by the fact that marriage equality has moved forward in countries that are our closest friends and allies, including New Zealand, the UK, the US and Canada."
"It's impossible to be certain how parliament would vote if there was a cross-party conscience vote on marriage equality, but my best guess is it would be quite close."
Mr Croome welcomed Deputy Labor leader, Tanya Plibersek, reaching across the party divide and calling on Mr Turnbull to cosponsor a marriage equality bill.
No single party can achieve marriage equality so it is vital that a marriage equality bill has cross-party cosponsorship if it is to succeed," said Mr Croome.
"We would like to see the bill cosponsored by members of all parties and by independents so maximise its chances."
Mr Croome said last Thursday's High Court decision, plus Wednesday's announcement of a cross-party group, means the last week has been the biggest for marriage equality this year.
For more information, visit: www.australianmarriageequality.com for details.
Image: Malcolm Turnbull