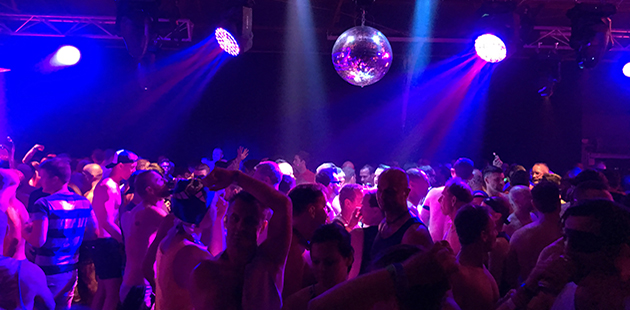 A significant highlight on Australia's LGBTI+ event calendar, Tropical Fruits has sadly announced the cancellation of the 2020 New Year's Festival – Beautiful Creatures.
In a statement released by the Tropical Fruits Committee on Wednesday 22 July 2020: "After much consideration, the Committee unanimously feels that the safety of our community must always come first. This decision has not come easily, but we want to keep our Fruity Family and our Club strong for the future.
While we recognise the cancellation of the Festival will have a big impact on our wider Northern Rivers community, we are committed to bringing you even more fabulous Festivals and events in the future.
We will be using this time as an opportunity to maintain our Fruity connections, by continuing our monthly online event; don't miss LIVE FRUITS: a live stream with DJ Sandi Hotrod on July 25th – and as restrictions allow, we look forward to bringing you more smaller events and other gatherings. Other work we will be undertaking during this time are:
Strengthening the Club by working on our policies, performance and risk management, communications, and team building
Preparing for our next Strategic Plan
Installing a new access lift and other investments in the Clubhouse
The amazing work being carried out by our various groups such as our Fun Safe and Inclusive team, the Trans & Gender Diverse Steering Committee, the Lesbian Caucus, Commerce & Transport team as well as our youth groups Fresh Fruits & Mini Fruits.
As always, our deepest gratitude goes out to our members, volunteers, guests, DJs and other performers, Festival suppliers and partners for your understanding."
For more information, visit: www.tropicalfruits.org.au for details.
Image: Tropical Fruits New Year's Eve Party – photo by Rohan Shearn