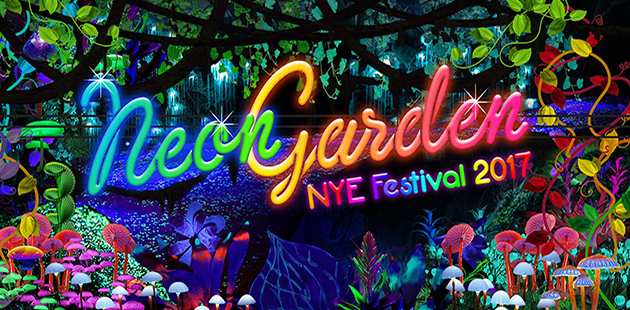 Established in 1988, the Tropical Fruits are the premier GLBTI community social group in the sub-tropical New South Wales Northern Rivers town of Lismore – an area appropriately known as the Rainbow Region.
The Tropical Fruits New Year's Festival is a four-day GLBTI celebration, and anyone who has ever attended will know how much fun they are – and this year will be no exception!
This year, they welcome you into Midnight in the Garden of Fruity Delights, as they illuminate the darkness and unlock the gates to our lost wonderland of the Neon Garden. Be entwined in fluorescent vines, seduced by the glow of carnivorous flowers, and tempted by mysterious forest-dwelling beauties.
Featured DJs include: Adam Cox, Amanda Louise, Amozon, Ben Drayton, Beth Yen, Chip & David DC, Du Jour, Joal Bowman, Juan Velasco, Kirby, Kylie Rose, Les Smith, Matt Vaughan, Murray Hood, Pob, Ruby, Simona Castricum, Somerville & Wilson, Stephen Allkins, and Sullivan.
Once again, there will be camping, opportunities to volunteer, and all your favourite events and activities including the Parade, the Pool Party, the Cabaret Lounge, and the Women's, Men's and Sex & Gender Diverse Spaces. Thanks to the generous support of Ruby Dance, The Dome is back featuring the best in quality Trance Dance Music.
Every year, the NYE Festival is created by a fruity army of over 300 volunteers. Whether you like creating colour schemes or working up a sweat with power tools, the Fruits have the job for you! With great deals of party tickets (and more) in exchange for volunteer shifts, volunteering is one of the best ways to enjoy a Fruits NYE.
Accommodation can be at a premium over the New Year's Eve period, with many of the hotels booking out well in advance. Take in the whole experience with the on-site camping facilities at the Lismore Showgrounds. With themed areas to suit all your camping needs, it is a great opportunity to meet others and share your New Year's experiences.
Lavish and loud, brazen and bold, Trevor Ashley presents an evening of his greatest hits in Trash and Trevor. Known for his knockout performances this will be the way to kick off your Tropical Fruits in style on Friday 29 December 2017. Expect Cher, Tina, Liza and of course Bassey: this will be a diva degustation.
Australia's most celebrated performance artist Glitta Supernova will guide you on an intimate fleshy foray through the parallel universes of 90s club culture & performative theatre in BODYMAP on Saturday 30 December 2017.
Come to the hothouse of phosphorescent delectation and dare to neon-dream your way into a nubile new year.
Tropical Fruits Neon Garden NYE Festival 2017 key dates and events:
Camping and Volunteering: 27 December 2017 – 3 January 2018
Street Parade: Friday 29 December 2017
Trash & Trevor – The Best of Trevor Ashley: Friday 29 December 2017
The Glitta Supernova Experience – Bodymap: Saturday 30 December 2017
New Year's Eve Neon Garden Party: 31 December 2017
Pool Party: 1 January 2018
Recovery Party: 1 January 2018
Tickets are selling fast! For more information, visit: www.tropicalfruits.org.au for details, or keep up-to-date at the Tropical Fruits Facebook Page.
Image: Tropical Fruits Neon Garden NYE Festival 2017 – courtesy of Tropical Fruits Inc.