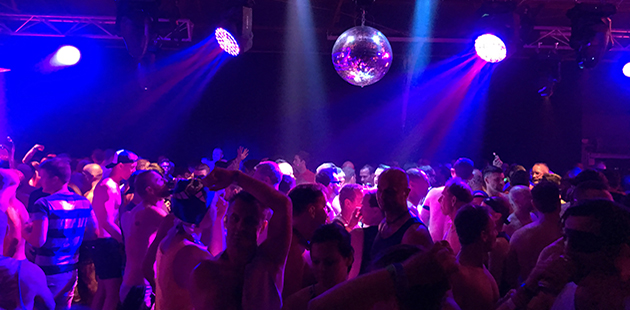 For the holiest of holy long weekends, spend Easter with Tropical Fruits – your favourite LGBTIQ family as they make the pilgrimage back to one of their old dance haunts – the Jiggi Hall – for Hide nor Hare on Saturday 20 April 2019.
Unpack your chaps as you chase the Easter rabbits for a down and dirty hoedown as DJ Gavin Bright spurs into action with his unique blend of vocal house (from 8.00pm), followed by Amanda Louise (from 11.00pm) with her edgy house blends…
With perfect sound (Pinkerton Audio), gorgeous lighting (Jackson Technical) and the sexiest dance floor around you'll be sure to lasso yourself a dance partner…
A return bus service will operate from Mary G's to Jiggi Hall, and wood-fired pizza will be available on the night – check the Tropical Fruits website for details.
As the first party after all the excitement of New Year, Hide nor Hare is a chance for your fruity family to get together for an uplifting night of vocal-house and edgy house blends!
---
Tropical Fruits: Hide nor Hare (Easter Party)
Jiggi Hall, 1034 Jiggi Road, Jiggi (Northern NSW)
Date: Saturday 20 April 2019 (8.00pm – 2.00am)
Tickets available at the door – 18+ GLBTI event
For more information, visit: www.tropicalfruits.org.au or www.facebook.com/tropicalfruits for updates. Want to Volunteer? Contact Tropical Fruits for more details.
Image: Tropical Fruits Party – photo by Rohan Shearn