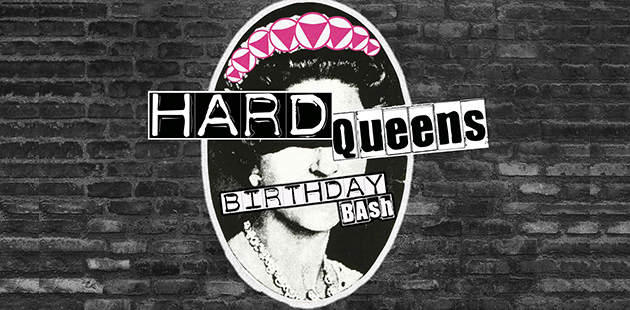 This Queen's Birthday weekend, Tropical Fruits is punking Versailles. For the final fling of their 20s, they're paying a dirty, grimy tribute to all of the special queens in our lives and community!
An intimate and friendly party, the Queen's Birthday party has a special significance to local members as it is the party that marks the birthday of Tropical Fruits – with the very first one held back in 1988.
Returning to the misty Jiggi valley, Tropical Fruits will have the place to themselves in an old-skool Fruits shindig. With all the theatricality and sensuality of Marie Antoinette's boudoir and the raw edge of the sex pistol's dressing room, this queen's birthday will go hard.
Starting with some groovy, soulful deep house from DJ LADY K for the sunset hours, it will get progressively dirty as the night wears on! New to Fruits parties, DJ Honey Bear will play a sexy, tribal/tech house set to shake you up and get those hips grinding. DJ Juan Velasco will bring some grimy sydney tech house sounds, and LADY K will take us home with one of her trademark closing sets.
Tropical Fruits will have the fires blazing out back, hot food for sale, plenty of spots to rest your feet, a bouncy wooden dancefloor, immersive sound from Pinkerton Audio and beautiful bright lasers and lighting from Jackson's Technical Services. The team from Jiggi Pizza will also be pumping out delicious wood fired pizzas from the beautiful oven at the hall.
Jiggi Hall is about 20km (25 mins) to the north west of Lismore – if travelling by car, drive carefully. A bus from Lismore will also operate. Camping maybe available. Visit the Tropical Fruits website for all the details.
Tropical Fruits: Hard Queen's Birthday Bash
Jiggi Hall, 1034 Jiggi Road, Jiggi (Northern NSW)
Event: Saturday 10 June 2017 – from 4.00pm
Tickets: available at the door
For more information, visit: www.tropicalfruits.org.au for details.
Image: courtesy of Tropical Fruits Inc