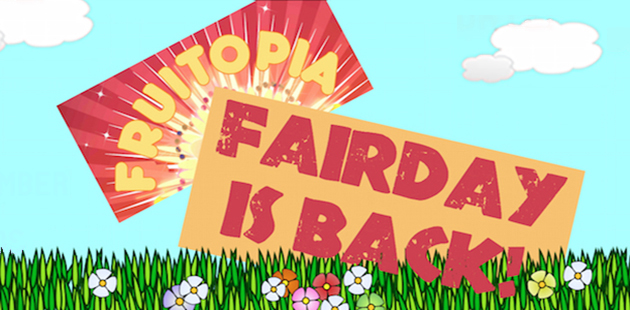 After a year's break, the Tropical Fruits annual family fun day, the Fruitopia Fairday returns to the grassy lusciousness of the Lismore Showgrounds Cattle Ring on Saturday 19 September 2015.
Fruitopia sees the Northern Rivers GLBTI community gather their families, friends, pooches and picnic rugs for an outdoor extravaganza. With dog shows, kids games, great food, stalls galore, live music and a cake bake-off, Fruitopia welcomes spring with gay abandon.
Throughout the afternoon, the entertainment line-up of drag shows, bands and live performances includes Maude Boate, Destiny Haz Arrived, Saphira Von Wilde, the Dreamtime Divas, Fantasia Towers, and the Hot Necks, just to name a few…
Then as the sun sets, DJs Somerville & Wilson and Elscorcho will help you dance the day away till 9.00pm. A licensed bar operates from 2.00 – 8.00pm. All proceeds from Frutopia supports the Tropical Fruits Land Fund.
Tropical Fruits Frutopia Fairday
Lismore Showgrounds, Alexandra Parade, Lismore
Event: Saturday 19 September 2015 (11.00am – 9.00pm)
Free entry – donations appreciated!
For more information, visit: www.tropicalfruits.org.au for details.
Image: courtesy of Tropical Fruits Inc.