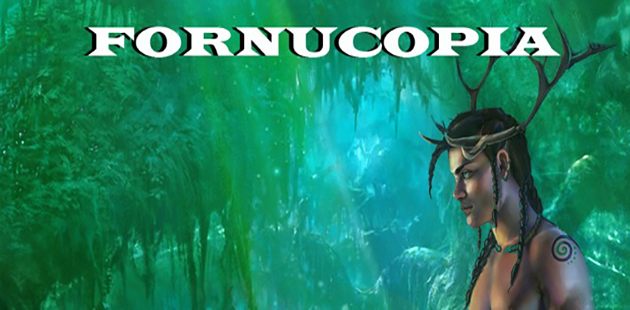 There's a promise of warmer days in moments of Winter sunshine. Days ahead, when the need to curl up and keep warm, to hibernate away, will be over. A time…soon, it's coming soon…when the deep sweet life of Spring will stir in our loins and the once dormant joy of long warm days ahead will begin to unfurl in our blood. It's a time to celebrate the abundance of new growth and plenty ahead!
Come celebrate the Ancient Rites of bacchanalian fecundity with the Tropical Fruits at Fornucopia. The music and light ritual that will reawaken passion and cast the space to dance in the Spring! The first weekend of Spring hosts this Saturday night sacredness, a down and dirty tradition, held deep in the woodlands of Norma's, in the wild meadows of the Lismore showgrounds.
So weave flowers in your hair or shape shift into your power totem animal and let loose the pagan Earth child in us all. Come join your tribe and together we'll invoke the magic, raise the ecstatic revelry and dance in the Spring!
DJ Fradge will start the night's primal heartbeat at 8pm, with Baby Bear roaring his rhythms 'til 2am. Your senses will be delighted by special guest performers, the light and sound brilliance of Jackson's Technical Services and Pinkerton Audio and of course the steamy company of our favourite Fruities. Tickets at the door!
Fornucopia takes place on Saturday 6 September from 8.00pm. For more information, visit: www.tropicalfruits.org.au for details.
Image: courtesy of Tropical Fruits Inc.