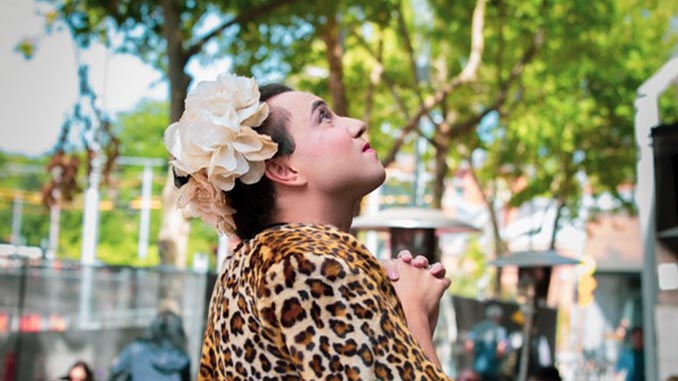 Transgender Victoria (TGV) has announced the appointment of Miss (Mama) Alto as the organisations inaugural CEO.
Miss Alto, a high-profile Melbourne-based trans woman of colour, jazz singer, cabaret artiste and self-defined gender transcendent diva, has built a reputation for using her voice to better the lives of others through storytelling. Her work addresses the traumas and inequalities experienced by marginalised people including trans people and artists of colour.
Miss Alto has curated multi-performer stage productions, community and capacity building arts projects and individual mentorships, advised and consulted extensively on equity, diversity & inclusion, assisted with arts panels and committees, and shaped our creative landscape behind the scenes.
Highlights of her professional portfolio – which includes her writing, her solo cabaret works such as Torch Songs and Queerly Beloved, her co-created Gender Euphoria ensemble piece that sold out shows in Melbourne and toured Sydney, and her work as Midsumma Festival's artist development coordinator – were recently recognised at the 2021 Australia Council Awards, where Miss Alto received the 'Kirk Robson Award for Community Arts and Cultural Development'.
Brenda Appleton, TGV Chair, said Miss Alto was chosen after an extensive and competitive selection process. "The ability of Victoria's leading body for trans and gender diverse advocacy to attract candidates of Mama's calibre for its inaugural CEO role says something very positive about the organisation we have been building at TGV," said Ms Appleton. "This points to a new era of growth in our capacity to serveVictoria's fabulous trans and gender-diverse individuals."
TGV has flourished over the last 20 years from a grassroots advocacy body into a dynamic organisation that is continuing to provide relevant, practical training for organisations in LGBTIQA+ awareness, and trans and gender diverse rights and well-being, while serving community with events, training, opportunities to volunteer, and peer-support that empowers many disadvantaged trans and gender-diverse people.
"Mama brings to the role a wealth of skills, experience and values to bridge gaps between transgender and gender diverse communities, and a society that does not always understand or appreciate our creative and leadership capabilities" said Ms Appleton. "I'll be working hard to foster TGV's relationship with other peak organisations across Australia."
"We recognise that there is much work to be done in ensuring that the most marginalised among us – whether Aboriginal, Torres Strait Islander, people of colour, neurodiverse or living with a disability, young and old – come with us on our journey, catalysing mutual aid, compassion and proud advocacy," said Ms Appleton.
"I am delighted to continue to serve my communities through this new role, and to continue building upon the TGV legacy to empower our communities today and into the future with the equity, dignity and human rights we deserve," said Mama Alto, incoming TGV CEO.
Miss Alto will start in her new role immediately. For more information, visit: www.tgv.org.au for details.
Image: Mama Alto – photo by Alexis Desaulniers-Lea