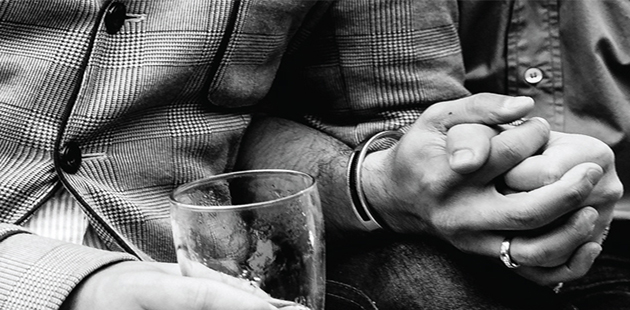 Melbourne ­based supporters of marriage equality are being urged to help raise much needed funds for what could be the final stage of the campaign for same sex marriage by attending a special cocktail fundraiser at Melbourne Town Hall later this month.
Called Tipping Point, this glamorous event will benefit Australian Marriage Equality, the leading advocacy organisation for same sex marriage in Australia.
Liberal Councillor Christine Forster, the sister of PM Tony Abbott, Aussie Rules footballer Jason Ball along with St Kilda AFL footballer Sam Gilbert will be among the many high profile guests at this inspirational evening ofcelebration.
Guests will be treated to fine wines and beers, delicious canapés and a special performance by Rachel Dunham from her sell out show Oprahfication, plus they'll have the chance to take home some sensationalauction items including art, homewares, unique experiences, and entertainment and dining packages.
AME National Director Rodney Croome says the event will provide guests with a unique opportunity to make a valuable contribution to the fight for marriage equality as well as find out how AME's advocacy efforts are tracking.
"We're closer than we've ever been to achieving marriage equality in Australia," says Mr Croome. "In fact we've reached a tipping point with 72% of Australians now supporting same sex marriage, according to recent research done by the Coalition's own pollsters Crosby/Textor."
"In addition to this, all the signs point to a conscience vote on marriage equality in the Federal Parliament sometime in the next six months. All we need to do to achieve our goal is to persuade 25 Coalition MPs to vote yes, and we're on track to achieve this, but we need to raise much needed funds to keep the fight going."
"AME is a volunteer ­based organisation that relies solely on the financial support of everyday Australians who believe in making Australia a place where all love is equal. So if you share this vision and you're in Melbourne on 19 September, I encourage you to help make a difference by attending our Tipping Point event with family, friends and colleagues," concludes Mr Croome.
Tipping Point: Australian Marriage Equality Fundraiser
Swanston Hall – Melbourne Town Hall, Swanston Street, Melbourne
Date: Friday 19 September 2014: 6.30pm – 10.30pm
Information and bookings: www.australianmarriageequality.org/shop/event/tippingpoint