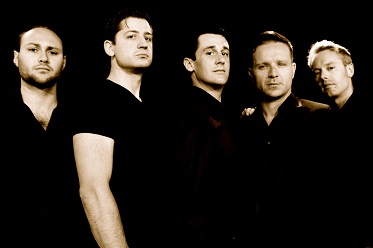 Long before Stonewall, a few brave men spoke up. In the closeted USA of the early 1950's, 'temperamental' was slang for 'homosexual, part of a created language of secret words gay men used to communicate with one another.
The Temperamentals chronicles the genesis of The Mattachine Society (one of the first homosexual societies in the US) as well as the love affair between two of its founding members, activist Harry Hay and well known fashion designer Rudi Gernreich.
Set to the backdrop of 1950's Los Angeles, the struggle, bravery, risk, sacrifice and passion  of Gay history is brought to life in a fascinating and utterly human way.
"The Temperamentals is a fascinating study about what is was like to live, struggle and yearn for political change as  a gay man over half a century ago," says Director and Company Artistic Director Chris Baldock.
"Today that passionate yearning for political change is based on the battle, and oft semantics, of same-sex marriage. It was, however, those early pioneers who made a difference and opened the doors for modern homosexuals to have a voice."
"The 1969 New York Stonewell Riots lead directly to the Gay Liberation Movement but before that the important and dedicated work the  'temperamentals' achieved in the form of the Mattachine Society reminds us that there have always been brave men who are determined to right wrongs. The Temperamentals is about these men."
Jon Marans is the author of Old Wicked Songs, a 1996 Pulitzer Prize Finalist for Drama, winner of the L.A. Drama Logue Award and was the second most performed new play in the United States in the 1997-98 season.
Other produced shows include A Strange and Separate People  – a  2012 Lambda Literary Award Finalist,  Jumping for Joy,  the musicals Legacy of the Dragonslayers and Irrationals,  The Cost of the Erection,  A Raw Space, and the one-act play A Girl Scout World.
The recipient of numerous awards including the Drama Desk Award in 2009 for Best Ensemble Cast, The Temperamentals is currently in film development with Daryl Roth Productions.
Director: Chris Baldock  Cast: Angelo De Cata, Tim Constantine, Angus Cameron, Jai Luke, Sebastian Bertoli.
The Temperamentals
Brunswick Mechanics Institute Performing Arts Centre Cnr Glenlyon and Sydney Roads, Brunswick
Season: 17 January – 1 February 2014
Bookings: www.mockingbirdtheatre.com.au
For more information, visit: www.mockingbirdtheatre.com.au for details.
Image: courtesy of Mockingbird Theatre