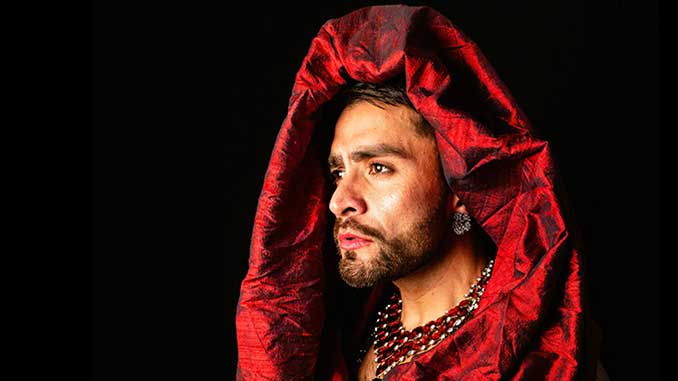 The largest four-day festival in the Sunshine Coast Hinterland, The Rangebow Festival returns from Thursday 10 to Sunday 13 August 2023.
The 2023 festival theme is Dream. Love. Live. The festival has experiences for everyone including: indigenous culture, film, theatre, cabaret, opera, food, nature, drag, live music and creative workshops.
"The Range communities embraced the festival in its 2022 debut with many sold-out events and more than 5000 festival goers," said Festival Director, Wayne Parcell.
"We listened to the feedback and have curated an even stronger and exciting cultural program for 2023 with more than 30 events, with some free or very affordable – as a not-for-profit festival we do everything we can to deliver unique experiences at the lowest possible cost.  Donations will enable us to do more!" said Mr Parcell.
The Rangebow Festival proudly presents some incredible, provocative theatre including two world premieres: IAGO by Douglass Hackett – a modern re-telling of the story of Othello and Iago; and Kennedy Fox's new play, Juggling – a new story about how our actions do affect others – no person is an island.
Plant & Party is an exciting new event inviting live music fans to plant a tree in a revegetation zone in Russell Family Park at Montville and then enjoy Rosa Mack, Thump and Band of Frequencies in the Grand Marquee at Montville.
Dreamland – Pyjama Dance Party, another new event produced by world acclaimed artistic company Big Fish-Little Fish invites families to get in their PJs and boogie.
The Festival is also bringing back some of last years favourite events with a new take including Forage Fire Feast – a First Nations gourmet and culture experience with award-winning indigenous chef Aunty Dale Chapman. Aunty Dale and her team of chefs will deliver a sovereign food experience at Flaxton Gardens using sustainable, ethically sourced bushfoods.
A very special highlight to the feast will be the extraordinary entertainment by Sean Choolburra – Australia's godfather of indigenous comedy. Sean is a charismatic, vibrant performer who weaves his blend of traditional dance, didgeridoo, story, knowledge and humour. He is guaranteed to raise your spirit while splitting your spleen.
The Sunshine Coast Symphony Orchestra is returning with the Sparkling Symphony featuring new and classic compositions from emerging musicians of The Rangebow Children's Orchestra.
The Chapel of Love returns for opera buffs in the exquisite Montville Chapel and for something completely different, you can take a Walk on the Wild Side at Obi Obi creek and whisper to a platypus or try your hand at basket weaving with Aunty Bev.
This year, the Festival has partnered with the Brisbane Pride Choir singing covers prior to the Drag Run-a-way Pageant which offers individuals the opportunity to participate in a drag performance workshop and then parade their creativity and talent before The Odd Ball, dancing the night away with Drag Stars.
The Enchanted Garden is a free ticketed event in the Village Green, Montville on two afternoons from 10.00am – 2.00pm, with a focus on First Nations and Sustainability.
"There is so much diversity and fun to be had during the Festival, with Tennis High Tea, Barefoot Bowling and a Cabaret of After-dinner mintz and more, now live on our website," added Mr Parcell.
"I am proud to support The Rangebow Festival and the rich feast of diverse experiences that it delivers with local flair. The festival has something for everyone," said Andrew Powell, MP for Glass House.
---
The Rangebow Festival takes place across the Sunshine Coast Hinterland communities of Maleny, Montville, Flaxton and Mapleton from Thursday 10 to Sunday 13 August 2023. For more information and full program, visit: www.therangebowfestival.org for details.
Image: Sergio Ulloa Torres as Gold/Othello in IAGO by Douglas Hackett – photo by Unbar Photography | Styled by Michael Beh for The Rangebow Festival 2023.