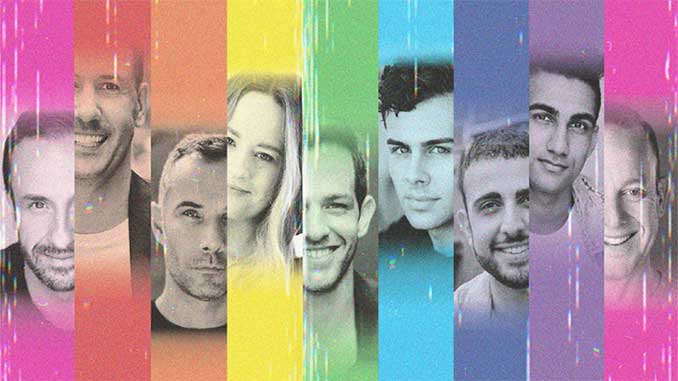 Forty years since the beginning of the AIDS global epidemic comes writer and activist Larry Kramer's uncompromising autobiographical play The Normal Heart – presented by State Theatre Company South Australia in an Adelaide premiere season in the Dunstan Playhouse from 30 September 2022.
Documenting the late activist's time on the frontline of the AIDS crisis, Kramer's masterpiece will enchant a new generation under the direction of Helpmann Award winner Dean Bryant (Torch the Place), with State Theatre Company South Australia Artistic Director and four-time Helpmann Award winner Mitchell Butel in the pivotal role of Ned.
An all-star cast joins Butel, including Ainsley Melham (Watershed, Aladdin, Cinderella), Michael Griffiths (Jersey Boys, Cole), Mark Saturno (A View from the Bridge, Hibernation), AJ Pate (recent graduate of the Elder Conservatorium), Evan Lever (Merrily We Roll Along, Muriel's Wedding), Matt Hyde (Eureka Day) and Anthony Nicola (Decameron 2.0). Emma Jones (Joe vs. Carole) will take on the role of Dr. Emma Brookner, based on the early HIV/AIDS researcher Dr Linda Laubenstein.
Making up The Normal Heart's creative team is set and costume designer Jeremy Allen (White Pearl, The Loves of Apollo and Dafne), composer Hilary Kleinig (The Gods of Strangers) and sound designer Andrew Howard (Cathedral).
Director Dean Bryant says directing the play, which he discovered during his drama school days, is a dream come true. "I can't remember why I pulled The Normal Heart off the library shelf at drama school but from my first read, I had to bring it to life." he said.
"It was probably my first exposure to a romance between two men that was taken seriously, as well the idea that people like me – young, gay men who had felt like such outsiders – could join to demand their right to live, and to have the disease that was killing them off in their prime taken seriously."
"Every time I come back to the play, and it's been over 20 years now, the sheer rush of the story gets me. I tear up, I laugh, I get angry again. The Normal Heart is a play that explores what an adventure it is to be alive," said Bryant.
Writer and activist Larry Kramer's dynamite semi-autobiographical play about the AIDS epidemic in New York broke new ground when it premiered in 1985 at the Public Theater, going on to become a multi-Tony Award-winner on Broadway and to inspire the HBO film.
Set during the first years of the crisis in 1980s New York, a determined Ned Weeks (Kramer's fictional alter-ego) co-assembles a group along to help expose the truth about the mystery illness killing their friends, lovers and other men across the city.
Ignored by politicians, the media and many of his colleagues and family, Ned's passion and wit ignites as he tries to unite his community in the fight for their recognition and survival.
Documenting Kramer's years on the frontline of a health crisis that would change the world, this inspirational and edge-of-your-seat drama and surprising love story from the man described by Susan Sontag as "one of America's most valuable troublemakers" is must-see theatre.
An electrifying and heart-rending story about a pandemic many tried to ignore and the people who refused to let them do so.
Director: Dean Bryant | Featuring: Mitchell Butel, Michael Griffiths, Matt Hyde, Emma Jones, Evan Lever, Ainsley Melham, Anthony Nicola, AJ Pate, Mark Saturno | Musician: Clara Gillam-Grant | Set & Costume Designer: Jeremy Allen | Composer: Hilary Kleinig | Sound Designer: Andrew Howard | Assistant Director: Connor Reidy | Dramaturgical Secondment: Abby Hampton
---
The Normal Heart
Dunstan Playhouse – Adelaide Festival Centre, King William Street, Adelaide
Season: 4 – 15 October 2022 (previews: 30 September – 3 October)
Information and Bookings: www.statetheatrecompany.com.au
Image: The Cast of The Normal Heart – courtesy of State Theatre Company South Australia