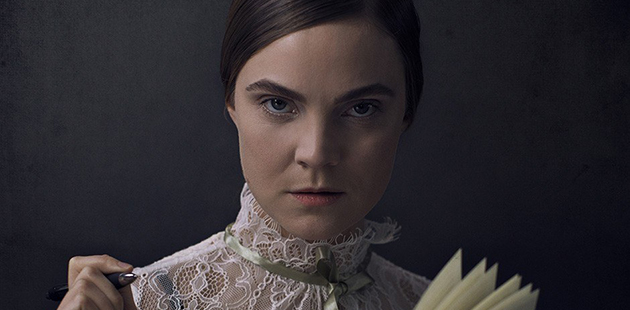 A cleverly crafted black comedy about love, desperation, and visibility, Siren Theatre Co and Seymour Centre presents the Sydney premiere of Jen Silverman's The Moors as part of the 2019 Sydney Gay and Lesbian Mardi Gras Festival this February.
From the company who thrilled Seymour audiences in 2017 with The Trouble with Harry comes a play of subversive edginess toppling the male-oppressed milieus of the Brontës and taking strong, passionate female characters to new heights. After being lured by mysterious letters, seemingly naïve Emilie takes the position as governess in a household on the forbidding moors.
Upon arriving, she discovers the stern and domineering Agatha along with her needy and flighty sister Hudley, a dog, and a glowering maid who isn't always who or what she seems. The arrival of the governess sets this odd assembly on a strange and increasingly bizarre path.
Inspired by the lives and works of the beloved but little understood Brönte sisters, The Moors is a cleverly-crafted, black comedy about love, desperation, the way women are seen and the space they occupy with relevancy to our current cultural climate.
Kate Gaul (The Trouble with Harry, The Ham Funeral) directs a stellar cast including Romy Bartz (Love Child), Thomas Campbell (The Trouble with Harry), Enya Daly (Revolt. She Said. Revolt Again), Brielle Flynn (Hypnagogism), Alex Francis (Before Lysistrata) and Diana Popovska (The Gulf). In a coup for this production, playwright Jen Silverman will come to Australia from the US for this Sydney premiere.
"The Moors is a subversive, gothic treat. It's perfect for fans of the Bröntes plus wildly entertaining for those who enjoy unexpected twists to classic genres," said Tim Jones, Artistic Director of Seymour Centre. "We are eagerly anticipating the return of Siren Theatre Company to the Reginald stage for this must-see Mardi Gras production in 2019."
Jen Silverman is a New York–based writer and playwright. Her theatre works include All The Roads Home, Dangerous House, Collective Rage: A Play In 5 Boops, The Roommate and Witch. Her collection of interlinked stories, The Island Dwellers, was just published by Random House, and she also writes for TV and film, most recently on Netflix's Tales of the City.
A two-time MacDowell Fellow, and the recipient of a New York Foundation for the Arts grant and the Yale Drama Series prize, Silverman was awarded the 2016–17 Playwrights of New York fellowship at The Lark and is a member of New Dramatists. She completed a BA in comparative literature at Brown University and an MFA in playwriting at the Iowa Playwrights Workshop, and was a fellow at the Playwrights Program at Juilliard.
"[Silverman's] inspired new play, The Moors, rolls out like the stuff of dreams are made of. Deep and grim yet playfully buoyant" – The New York Times
Director, Producer and Set Designer: Kate Gaul Featuring: Romy Bartz, Thomas Campbell, Enya Daly, Brielle Flynn, Alex Francis, Diana Popovska Costume Designer: Eva Di Paolo Composer and Sound Designer: Nate Edmondson Lighting Designer: Fausto Brusamolino Assistant Director: Amy Hardingham Stage Manager: Kirsty Walker Assistant Stage Manager: Iyrah Tzansis Vocal Consultant: Jennifer White
---
The Moors
Reginald Theatre – Seymour Centre, Corner City Road and Cleveland Street, Chippendale (Sydney)
Season: 9 February – 1 March 2019
Bookings: www.seymourcentre.com
For more information, visit: www.sirentheatreco.com for details.
Image: Harvey House Productions