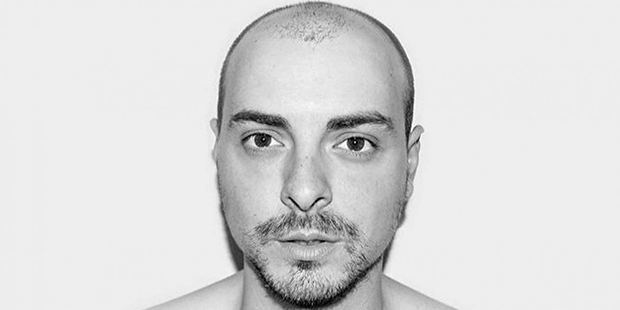 A powerful, engaging, and highly entertaining work by one of Melbourne's critically acclaimed artists, Gavin Roach presents The Measure of a Man at The 86 Cabaret Bar on Monday 30 April (tonight), before heading to MELT 2018: Festival of Queer Arts and Culture at the Brisbane Powerhouse from 17 May 2018.
How do you measure a man? Is it the way he walks, the way he talks? Told in Roach's trademark humorous, raw and deeply candid style, The Measure of a Man will stare into the heart of one man's sexual anxieties and pull out the kinds of stories much LGBTI theatre shies away from – stories often shrouded in embarrassment or shame.
The Measure of a Man is a perfectly-balanced blend of comedy and drama – from light-hearted and uproariously funny moments to gut-wrenching, dark moments that expose the scars and open wounds that still remain, hidden underneath the glitter. If there is a show that will enchant, enlighten and exhilarate in equal measure, this is it!
The Measure of a Man was originally presented as a part of the 2016 Midsumma Festival in Melbourne to high critical acclaim, before touring to Sydney, Perth and Hobart. Following its season at the Brisbane Powerhouse, The Measure of a Man will tour to the Prague Fringe Festival.
Gavin Roach has been a powerhouse of one-man theatre since 2011's smash-hit Confessions of a Grindr Addict. Since then, Confessions of a Grindr Addict and Roach's other shows Any Womb Will Do and I Can't Say the F Word have celebrated sold-out seasons as well as hugely successful national and international tours. Roach was the recipient of the Artist of the Year Award at the 2016 GLOBE Community Awards.
"This theatre work questions the notions and importance of sex, male body image, relationships and what is it is to be normal." – OUT in Perth
The Measure of a Man
The 86 Cabaret Bar, 185 Smith Street, Fitzroy
Performance: Monday 30 April 2018 – 8.00pm
Bookings: www.ticketbooth.com.au
Graffiti Room – Brisbane Powerhouse, 119 Lamington Street, New Farm (Brisbane)
Season: 17 – 19 May 2018
Information and Bookings: www.brisbanepowerhouse.org
Image: Gavin Roach (supplied)