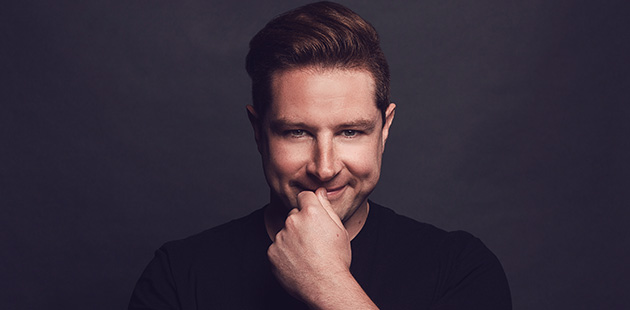 The MC Showroom, a multi-art form performance venue in the renowned Chapel Street Precinct, is announcing its official reopening in late June with the first show season scheduled the following weekend.
To kick-off a new chapter, The MC Showroom is co-presenting a weekend season of Drew's Drive-In with local Cabaret rockstar – Drew Downing and his infamous stage band, playing some of the biggest Jukebox hits in a brand new way. To recreate a 50s and 60s' American diner experience, a 'burger, chips and soda' meal will be delivered fresh off the grill, directly to the table from local burger joint – Huxtaburger Prahran.
"I'm excited to be the first artist to kick-off a new era at The MC Showroom," said Downing. "With only 45-seats per show, a live band playing vintage rock and roll and a Huxtaburger meal delivered to your table, it promises to be a very cool experience."
"It really is a perfect way to ease back into things. As artists, we keep asking ourselves what the future of live theatre and music will look like. There's one way to find out."
Miao, owner of The MC Showroom believes more than ever the local community needs to work together and find ways to combat compromised capacity due to social-distancing restrictions. By offering a "meal and show" deal, not only does it make an enticing experience to draw people back to the theatre again, it helps local food vendors to make up for lost capacity.
"It is a win-win strategy for all stakeholders. We could not be more proud to be leading the charge in the return of live theatre in Melbourne," said Miao. "To strictly follow the 4-square-meter rule, we have reconfigured the audience seating into an individual "bubble-style" cabaret table setup."
"With meals delivered to each table in individually sealed bags and drinks served in disposable glasses, any cross-contamination risk will be minimised. We endeavour to set a positive example in the rebuilding of people's confidence in social events by taking great caution to protect the health and safety of the general public," added Miao.
---
Drew's Drive-In
The MC Showroom, Level 1, 48 Clifton Street, Prahran
Performances: 26 – 27 June 2020
Information and Bookings: www.themcshowroom.com
Image: Drew Downing (supplied)
Note: this event has been postponed following the latest Victorian Government guidelines.