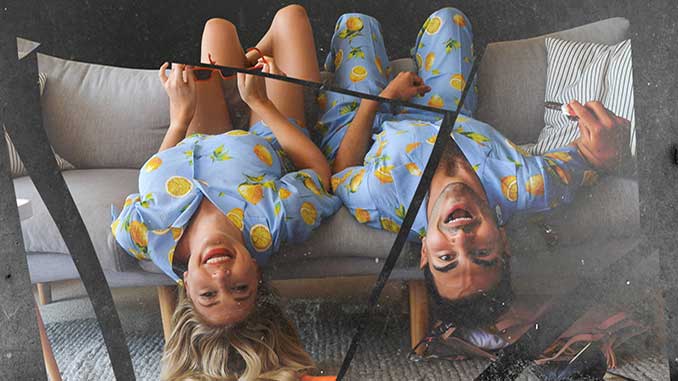 After a successful tour across New Zealand and Australia and debut run in New York, Sydney based theatre company, Powersuit Productions brings their brand-new Australian work, The Culture, to Theatre Works' Explosives Factory in June.
Emerging Australian playwright, Laura Jackson has penned a touching and relevant two hander play about a deep and enduring friendship, and the pitfalls… and sometimes dangers of finding love in a modern world.
Set in Sydney Australia, the play follows the story of best friends Katie and Will who are roommates, childhood friends, podcast hosts and very single.
The Culture tackles their search for romantic love and demonstrates that sometimes even those with the strongest convictions can lose themselves easily in complex new relationships.
Their two very different experiences as a gay man, and a straight white woman take them through falling in love, the complexities of handling domestic violence with a loved one and ultimately test their friendship.
The warmth and intimate banter between two best friends welcomes audiences into Will and Katie's living room and into an important wider conversation.
"Will and Katie are inseparable. Or so they thought. When Katie draws away from Will, caught in the web of a toxic relationship, Will has to put aside his own hurt, and draw on the history and the love between them to bring her safely home," said playwright Laura Jackson.
"We're not afraid to tackle some tough issues including domestic violence, homophobia, and disordered eating, but at its heart this is a story about friendship. About support. About looking out for the people we love."
"We're also addressing important themes with a light touch. Expect lots of laughs, a few surprises, and an ending that packs a punch," said Jackson.
True to Powersuit Productions' mission, The Culture features an exciting and strong lineup of female-identifying creatives at the helm of this production, including Jackson, Carly Fisher as Creative Producer and Tour Director, Natalie Low as Stage Manager, Capri Harris as Lighting Designer, Charlotte Leamon as Sound Designer and Catherine Fargher as Dramaturg.
"A spunky, fast-talking, take no prisoners twosome…Wonderful, timely, and poignant." – The Front Row Centre, NYC
Director: Bethany Caputo | Featuring: Laura Jackson, Mina Asfour | Creative Producer and Tour Director: Carly Fisher | Dramaturg: Catherine Fargher | Lighting Designer: Capri Harris | Sound Designer: Charlotte Leamon | Stage Manager: Natalie Low | Graphic Designer: Brandon Wong
---
The Culture
Theatre Works – Explosives Factory, 67 Inkerman Street, St Kilda
Season: 8 – 17 June – June 2023
Bookings: www.theatreworks.org.au
For more information, visit: www.powersuitproductions.com for details.
Image: Laura Jackson and Mina Asfour star in The Culture – photo by Natalie Low | Graphic Design by Brandon Wong