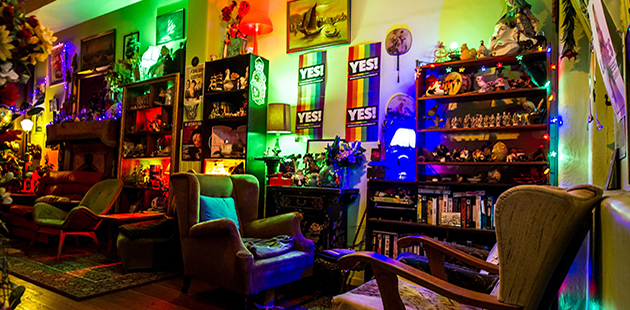 Calling all independent theatre companies, makers and cabaret artists: The Butterfly Club are calling for Expressions of Interest to take part in either the 2019 Melbourne Cabaret Festival Fringe in July, or their inaugural Queer Play Festival in August.
The Butterfly Club have a proud and long history of unearthing and supporting emerging queer theatre and cabaret productions from Melbourne's rich and varied independent theatre sector. Productions that are road-tested at the venue have frequently gone onto national and international tours and have been featured in statewide and national showcases.
To recognise and further develop the sector, they are presenting a two-week, Queer Play Festival (5 – 17 August), calling for theatre makers and companies to put as many new and redeveloped works onto their stage as possible. Applications are also open for the 2019 Melbourne Cabaret Festival Fringe (24 June – 6 July) – a celebration of the rich and unique landscape of Australian cabaret.
"We are hoping that the Queer Play Festival will encourage the creation of new theatrical work from the LGBTQIA+ community, as well as allowing established productions a chance to reach CBD audiences," says Xander Woollard, Artistic Director. "The Cabaret Fringe is now in its fourth year, and has a focus on bringing intimate cabaret productions to wider audiences, and is a proud fixture in the Winter arts calendar"
In order to be considered for inclusion, productions in either festival will need to be comfortable staging their work with minimal sets and props on a 4.5m x 2m stage. The upper limit for performance duration will be 60 minutes in total. Successful applicants will be given a 4-6 night season to stage new or redeveloped theatre or cabaret productions, with the venue costs to be underwritten by The Butterfly Club.
Applications are now open, and will be accepted until Monday 4 March 20189 – 5.00pm. For more information and to apply, visit: www.thebutterflyclub.com for details.
Image: The Butterfly Club (supplied)