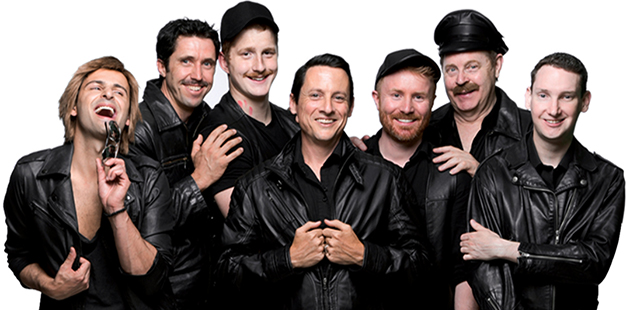 Out Cast Theatre, Australia's longest running LGBTI theatre company present Steven Dawson's The Art Of Being Still Part Two: The Gathering Of Vampires for a limited season from 23 January as part of the 2015 Midsumma Festival.
In 1988 Steven Dawson was working as director in residence for two community groups in outback NSW. Missing friends, bars and loved ones back home and with plenty of spare time on his hands he wrote the ground-breaking The Art of Being Still.
After receiving several staged workshops it languished in his drawer for three years as opportunities to stage a new Australian work tackling the AIDS crisis were thin on the ground. It did not surface again until 1991 when a few brave souls decided to give it a proper airing. Its immediate success knocked everyone off their feet with sell-out seasons at the Stables Theatre in Sydney and Melbourne's Universal Theatre.
Notwithstanding its success Dawson had still not quite finished with the characters and thus the sequel Part Two: The Gathering Of Vampires premiered in Sydney in 1994. Taking place 6 months after the original the seven men go camping and bonding but with unexpected consequences.
"Even with a back catalogue of 54 plays performed across Australia, the US and the UK, this is still my best work and one I most connect with."  said Mr Dawson.
You don't have to have seen the original play to become attached to these characters as they continue their journey into the dark years. Told with savage, dark humour and a stream of typical outrageous one-liners, it is a story about loss, love and hope for the "family".
The Art Of Being Still Part Two: The Gathering Of Vampires 
David Williamson Theatre, 144 High Street, Prahran
Season: 23 January – 14 February 2015
Bookings: (03) 9308 4574 or online at: www.midsumma.org.au
For more information, visit: www.outcast.org.au for details.
Image: Cast of The Art Of Being Still Part Two: The Gathering Of Vampires – courtesy of Out Cast Theatre