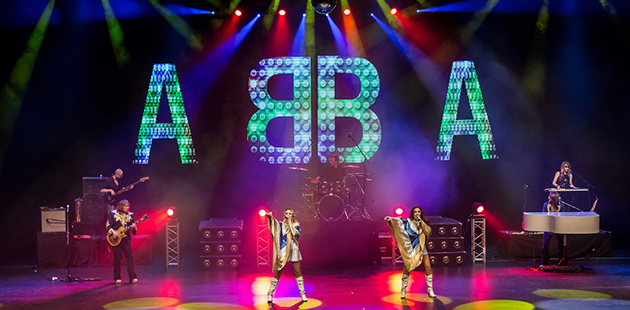 Melbourne, prepare for ABBA-mania! Following more than 5,000 international shows, The ABBA Show will be performed for an exclusive season at The Athenaeum Theatre from 14 December 2017.
More than just another tribute, The ABBA Show is a full-scale, two-hour concert experience – featuring a live band, stunning replica costumes, theatrical lighting and effects – and all the dancing and sequined frivolity an ABBA fan can handle!
All the crowd favourites will be performed live including Dancing Queen, Knowing Me Knowing You, Ring Ring, The Winner Takes It All, Fernando, Super Trouper – and many more.
The ABBA Show stars Hannah Pocock as Agnetha, Jenna Ball as Frida, Cameron Charters as Björn and Brent McMullen as Benny – who have spent countless hours perfecting everything from accents to mannerisms, achieving an incredible attention-to-detail that the show has become renowned for.
"We can't wait to perform The ABBA Show in Melbourne!" said Jenna Ball. "The show is so much fun which is why audiences across the world love it. We love getting the crowd singing and dancing, and creating an atmosphere that's truly electric!"
The ABBA Show will provide fans of all ages an opportunity to re-live the ABBA concert experience, celebrate the music of one of the greatest bands of all time, and dance the night away!
The ABBA Show
The Athenaeum Theatre, 188 Collins Street, Melbourne
Season: 14 – 30 December 2017
Bookings: www.ticketek.com.au
For more information, visit: www.theabbashow.com.au for details.
Image: The ABBA Show (supplied)