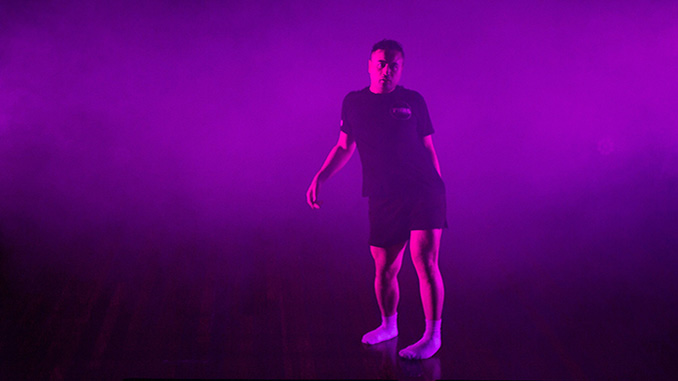 PACT House has partnered with PYT Fairfield to present TEMPLE – a day long celebration of Ballroom Culture at PACT in Erskineville on Saturday 30 April 2022.
From its conception in Harlem NY to the streets of south-west Sydney, Ballroom Culture has allowed queer and trans bodies of colour, black bodies especially, the opportunity and confidence to take up spaces unapologetically and amplify our voices. It's in spaces like these that we reach the peaks of celebration, self-love and community support.
Elevating self-care to the heights of worship, TEMPLE is taking the joy of Ballroom Culture to praise and practice public devotion and devotion to the self. Speak in tongues and feel the holy spirit of the legends and icons who paved the way for future generations to walk freely in their truest forms.
Join us for a day devoted to helping you find your inner deity, with live performances from local artists, movement, poetry and self care workshops, installations and delicious food from the heart of south-west Sydney.
Curated by Eliam Royalness and Mây Tran, join PACT for a day devoted to helping you find your inner deity, with live performances from local artists…
Billy Keohavong: a first-generation Laotian-Australian Artist, storyteller of lived experiences and desires, and is a beacon of creative chaos.
Demon Derriere: a body positive activist, booty manipulator and creative director of body positive festival Big Thick Energy.
Fetu Taku: a multidisciplinary artist committed to cultivating dance/movement spaces through her artistry in community and commercial platforms.
Imbi: a multidisciplinary artist. Regardless of what form his art takes, imbi always creates with consistent intention and emphasis on ritual and authentic connection.
The Pioneers: award winning and intentionally recognised Sydney based dance collective who explore and create with various street dance styles.
Tunes pumping by proud Kombumerri man DJ Salllvage – a DJ, producer and dancer mixing the decks with an intersection of queer club culture and connection with Country.
Movement workshop with Ballroom (Vogue) QTBIPOC legends Kiki House of Silky, poetry with Yuin, Djiringanj rapper Prodikal-1 and self care workshops with internationally recognised Tongan-Australian choreographer, movement director, and lifestyle coach, Sela Vai.
Plus installations and delicious Vietnamese street food, cooked by Aunty Khiet. All coming to you from the heart of south-west Sydney.
---
TEMPLE
PACT Centre for Emerging Artists, 107 Railway Parade, Erskineville
Event: Saturday 30 April 2022 (10.00am – 10.00pm)
Bookings: www.humanitix.com
For more information and event timings, visit: www.pact.net.au for details.
Image: Eliam Royalness – photo by Zeinab Mahfoud