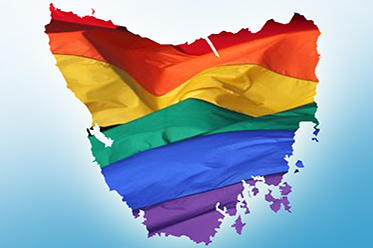 A survey of key election issues for lesbian, gay, bisexual, transgender and intersex (LGBTI) Tasmanians shows the Liberal Party has made commitments in some areas, but also that the Green and Labor parties are "streets ahead" on LGBTI inclusion and equality.
The Liberal Party will expunge criminal records for gay sex and fund a key LGBTI grants program but says it will roll back anti-discrimination protections for students at faith-based schools and do away with the government's existing LGBTI framework.
In contrast, the Labor and Green parties have committed to a range of issues including an apology for the criminalisation of homosexuality, ending transgender forced divorce, school anti-homopobia policies, a statewide LGBTI strategy, and state same-sex marriage legislation.
The Greens go furthest with a dedicated LGBTI policy that includes an $850,000 funding commitment and a proposal to legislate against so-called "reparative therapy" for LGBTI people under 18.
"While the Liberals have shown commitments on some key issues, Labor and the Greens are streets ahead when it comes to LGBTI equality. Voters who support inclusion and equality for LGBTI people have a clear choice this election," says Tasmanian Gay and Lesbian Rights Group spokesperson, Rodney Croome.
"My hope is that if the Liberals win government they will recognise the need to engage with the LGBTI community and develop better policies."
Last week, LGBTI election forums in Hobart and Launceston drew audiences of 40-50 community members, with consistent concerns being same-sex marriage, high levels of LGBTI suicide, homophobia in schools, legal discrimination against transgender people, and how government can reduce levels of prejudice and discrimination in the community.
The survey and the forums were jointly conducted by the Tasmanian Gay and Lesbian Rights Group, Rainbow Communities Tasmania and the Human Rights Queer Network. A summary of the parties' responses, and copies of their full survey responses and policies, can be found here.
For more information, visit: www.tglrg.org or www.rainbowtas.org for details.
Image: courtesy of Rainbow Tasmania