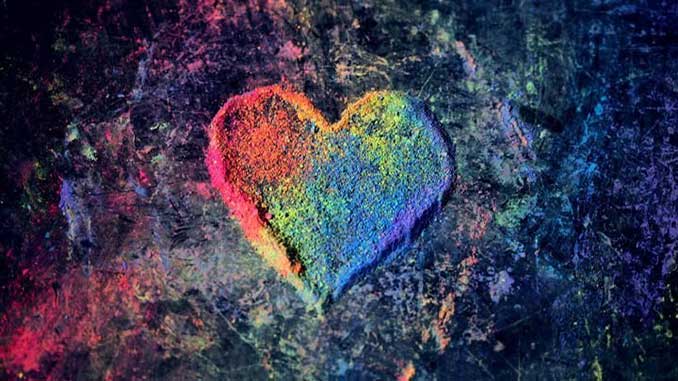 LGBTQIA+ Activists, community members, political leaders and change agents from across the world will come to Sydney in March 2023 to take part in the largest LGBTQIA+ human rights conference ever hosted in the southern hemisphere.
Sydney WorldPride has announced the seven community partners who will help shape the conference program, after engaging with LGBTQIA+ communities in Australia, across the Asia/Pacific region and around the globe to shape the festival's Human Rights Conference.
"The Sydney WorldPride Board is proud to announce the appointment of seven leading LGBTQIA+ human rights and health groups who will work with the Sydney WorldPride team to listen to our community and create a human rights program designed to focus the world's attention on the fight for LGBTQIA+ equality," said Damien Hodgkinson, Sydney WorldPride Board Chair.
"We want to hear from the community. We know the issues we face are diverse, which is why Sydney WorldPride 2023 will be conducting engagement with communities across Australia and with LGBTQIA+ community organisations and the pride movement around the world."
"Australia has a leadership role to play on LGBTQIA+ equality, especially in our region. With the eyes of the world on Sydney and Australia, this conference is an opportunity for our communities ensure Australian governments play their part to advance equality for LGBTQIA+ people at home and in the region,"  said Mr Hodgkinson.
Australia's foremost LGBTQIA+ legal and human rights organisation, Equality Australia will lead the community partners.
Ymania Brown, Human Rights Conference project lead, Equality Australia said "Despite huge progress made in recent decades, LGBTQIA+ people around the world still face significant discrimination, criminalisation, and threats of violence and death," she said.
"This is a critical opportunity for the LGBTQIA+ human rights movement, and the conference must provide a space for communities across Australia, the Asia Pacific region, and around the globe – particularly Indigenous communities – to discuss the issues that impact on their lives, and to progress work to address those issues."
"Together with the other community partners, we are excited to engage with our communities to shape the conference content,"  said Ms Brown.
The Human Rights Conference Community Partners include a number of Australia's most respected LGBTQIA+ organisations:
Equality Australia
Australia's leading LGBTQIA+ legal and human rights organisation dedicated to achieving equality for LGBTQIA+ people and their families.
AFAO (Australian Federation of AIDS Organisations)
National peak organisation for Australia's community HIV response, working in the Asia Pacific region to champion awareness, understanding and proactivity around HIV prevention, education, support and research through advocacy, policy and health promotion.
LGBTIQ+ Health Australia
National peak health organisation in Australia for organisations and individuals that provide health-related programs, services and research supporting LGBTIQ+ people and communities.
BlaQ Aboriginal Corporation
Established as a collective response to the identified need for strengthened visibility of the Aboriginal and Torres Strait Islander LGBTQ+ community, BlaQ is a network of sharing, support and connection elevating Aboriginal and Torres Strait Islander LGBTQ+ mob across Australia.
ACON
hrough its inclusion programs Pride in Diversity, Pride in Sport and Pride in Health and Wellbeing, ACON brings together and supports over 400 of Australians largest employers, sporting organisations, and health and wellbeing service providers with all aspects of LGBTI inclusion.
APCOM Foundation
Leading Asia Pacific non-profit organisation working with community-based organisations across 35 countries in the region on Education & Innovation, Advocacy & Research, and Community Engagement & Empowerment, highlight and prioritise issues that affect the lives of people regarding their sexual orientation, gender identity, expression, and sex characteristics.
Intersex Human Rights Australia
National body by and for people with intersex variations, promoting human rights, self-determination and bodily autonomy of intersex people in Australia.
Two strategic advisors will also assist the Community Partners with their work. These community advocates are deeply experienced in issues facing particular communities.
Tuisina Ymania Brown
Samoan Fa'afafine and trans woman of colour. Co-Secretary General of ILGA World, Advisory board member for Copenhagen WorldPride 2021 and former co-chair of International Trans Fund.
Paige Burton
Director, Civic and Cultural Engagement at the Foundation for Young Australians. Former Vice President of People with Disability Australia. Former Operations Manager at Australian Progress.
---
Sydney WorldPride want to hear from you about what would make the Human Rights Conference engaging and empowering for you and our communities, including the suggested themes, speakers and experience. Can you help them by completing a 10-minute survey?
Image: Rainbow Chalk Heart (sourced)