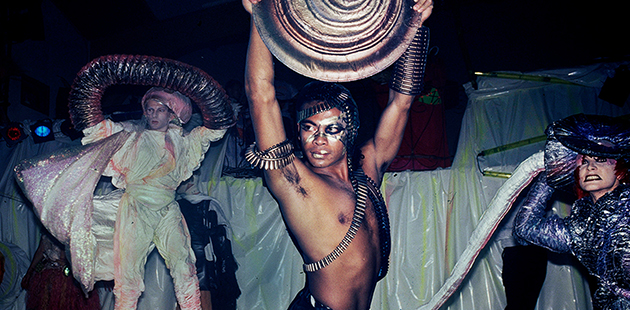 A bi-annual celebration of diverse, new and risk-taking works from some of Australia's most admired contemporary performance makers, Sydney Opera House has announced the program for Festival UnWrapped that features five critically acclaimed works from 3 – 19 May 2019.
"Following an overwhelmingly positive critical and audience response to the inaugural UnWrapped seasons in 2018, we're excited to evolve our offering into Festival UnWrapped in 2019," said Sydney Opera House Head of Programming, Fiona Winning. "We've expanded the line-up with five exceptional shows over three weeks, plus artist talks, a participatory artwork and a pop-up bar."
"In curating this festival, our ambition is to showcase the diversity of independent artists working across a range of performance genres. Each of the outstanding and original works in this autumn's festival presents a unique take on the performers' personal narrative and have been carefully selected from local and interstate premiere seasons. We look forward to welcoming audiences to the smallest festival in town."
The 2019 Festival UnWrapped program includes:
• The Sydney premiere of Ali McGregor's Yma Sumac: The Peruvian Songbird. McGregor brings to life the fascinating story and exquisite music of legendary Peruvian soprano, Yma Sumac, famous for her five-octave range, mambo and exotica albums, and larger-than-life personality (3 – 4 May);
• My Urrwai – a deeply personal journey into the life stories, family and culture of Torres Strait Island dancer, comic, teacher, TV star and sometime guitarist, Ghenoa Gela. In this rare and intimate performance, My Urrwai explores the interplay of political, social and colonial expectations that Gela dances with daily (8 – 12 May);
• PARTY (verb) – a joyful celebration of halcyon party nights, revelry and togetherness. Trailblazing performance artist and photographer William Yang traces the effervescent history of Sydney's iconic queer underground party scene accompanied by live music from celebrated DJs Stereogamous (10 – 11 May);
• The Sydney premiere of The Director. Armed with humour and first-hand experience, charismatic ex-funeral director Scott Turnbull and artist and creator Lara Thoms disclose and demystify the macabre and sometimes playful elements of the 'death industry' (15 – 19 May); and
• PYT Fairfield's frank and powerful work, Playlist exploring the state of feminisms through pop culture and music. Drawing on the lives and perspectives of five young performers from Western Sydney, Playlistunpacks women's experiences – particularly those of young women of colour – in an adrenaline rush of spoken word, street dance and pop songs (16 – 19 May).
Join the artists of Festival UnWrapped in the Utzon Room on Saturday 18 May for a panel discussion on how they shape their own lived experience into performance. Performing Selves will feature Genoa Gela (My Urrwai), William Yang (Party (verb)), May Tran (Playlist) and Lara Thoms (The Director). Free entry (via registration).
Festival UnWrapped runs 3 – 19 May 2019. Tickets for all shows are now on sale now. For more information, visit: www.sydneyoperahouse.com for details.
Image: William Yang, Party goers at Lunaratic, 1985 (supplied)