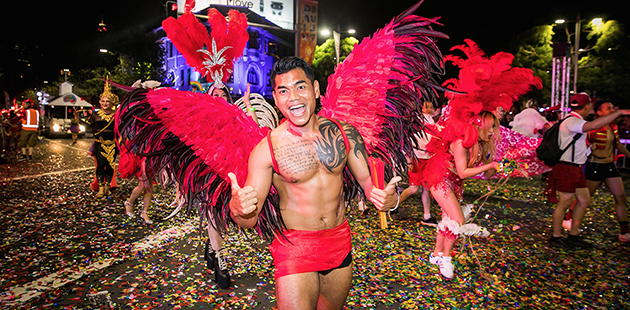 On the eve of the 41st annual Parade, Sydney Gay and Lesbian Mardi Gras are excited to announce that their bid to secure the hosting rights for WorldPride 2023 has received a $192,000 funding boost from the NSW Government.
A successful bid would see Sydney become the first destination in the Southern Hemisphere to host WorldPride – the marquee international lesbian, gay, bisexual, transgender, queer and intersex (LGBTQI) pride event.
"This is an exciting opportunity for Sydney and NSW to host yet another world-class event that has the potential to attract thousands of visitors to the city and make a significant economic and cultural impact," said Mardi Gras CEO, Terese Casu.
"This event would not only boost the international profile of the Mardi Gras festival, it would also showcase the iconic surrounds of Sydney and NSW as a premier tourist destination."
WorldPride 2023 would coincide with the 45th anniversary of the first Mardi Gras Parade. Sydney Gay & Lesbian Mardi Gras will present its bid for the biennial event to members of InterPride at the AGM in Athens in October 2019. Montreal and Houston have also submitted a bid each to host WorldPride in 2023.
The inaugural WorldPride was held in Rome in 2000, with Jerusalem (2004), London (2012), Toronto (2014) and Madrid (2017) having also been host cities. The next WorldPride will be in New York City in 2019 as part of the Stonewall50 celebrations, followed by Copenhagen, Denmark in 2021.
For more information about Sydney Gay and Lesbian Mardi Gras, visit: www.mardigras.org.au for details.
Image: Sydney Gay and Lesbian Mardi Gras Parade – photo by Anna Kucera