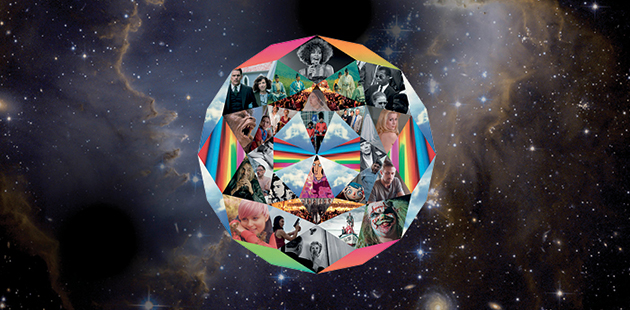 Featuring 288 films from 59 countries, the 64th Sydney Film Festival program has been officially announced by Festival Director Nashen Moodley, bringing together hundreds of international and local stories this June.
"The Sydney Film Festival is a collection of perspectives from many of the world's most interesting storytellers, who reflect our shared desire to understand today's world – from refugees and gender rights, to attitudes about country and community," said Festival Director Nashen Moodley.
"From the heart of the ancient Pilbara, to the rubble of besieged Aleppo, or messages from the universe delivered 40 years later, filmmakers go to incredible lengths and dedicate many years of their lives to inspire, enlighten and entertain us. A film Festival is the one place where all of these perspectives come together and offer us a temperature reading of the global zeitgeist: of who, what, where and why we are today."
The 2017 Festival opens with the world premiere of acclaimed Indigenous director Warwick Thornton's Official Competition contender, We Don't Need a Map – who will be in attendance to present his documentary on Opening Night, which investigates Australia's relationship to the Southern Cross through colonial and Indigenous history to the present day.
Closing the Festival is celebrated Korean director Bong Joon-ho's Cannes Competition contender Okja – starring Tilda Swinton, Jake Gyllenhaal and An Seo-hyun. Bong will attend the Festival to present his film, which has its world premiere at the 2017 Cannes Film Festival.
The Festival's diverse film programs promise cinematic treasures to be discovered every day. From the Documentary Australia Foundation Award for Australian Documentary, showcasing 10 outstanding Australian documentaries; to 15 big-ticket films in Special Presentations at The State.
There are also 46 feature films, including prize-winners of the world's most prestigious festivals; and 35 international documentaries tackling essential contemporary topics, from some of the world's most renowned documentarians.
World premieres at the Festival include six Australian feature films beginning with Australia Day, Kriv Stenders' (Red Dog) hard look at the frayed edges of Australian society, with an all-star Australian cast including Bryan Brown, Shari Sebbens, Isabelle Cornish, Matthew Le Nevez, and Sean Keenan.
Festival attendees will be the first to see David Wenham's directorial debut feature Ellipsis – a touching love letter to Sydney; tween feature Rip Tide with leading actress Disney star Debby Ryan; and inventive sci-fi thriller, OtherLife from talented Australian director Ben C. Lucas.
Ten documentaries will contest the Documentary Australia Foundation Award for Australian Documentary from Blue – an investigation into the state of the earth's oceans dedicated to creating awareness and change – to The Pink House, the story of Kalgoorlie's last original gold rush brothel, told through the eyes of Madame Carmel, 70, and its longest-serving lady of the night, BJ. Other Australian stories competing include: Barbecue, Connection to Country, Defiant Lives, Hope Road, In My Own Words, The Last Goldfish, PACmen and Roller Dreams.
The Official Competition celebrates its 10th anniversary in 2017, marking a decade of awarding the $60,000 cash Sydney Film Prize for audacious, cutting-edge and courageous cinema. The winner of the Sydney Film Prize is announced at the Festival's Closing Night Gala on Sunday 18 June.
Among the 12 films selected to compete are Warwick Thornton's We Don't Need a Map and celebrated Australian theatre director Benedict Andrews' debut feature Una – starring Emmy-winning actor Ben Mendelsohn. The Official Competition also features debut features from groundbreaking Afghan woman director Shahrbanoo Sadat (Wolf and Sheep) and Singapore's Kirsten Tan (Pop Aye).
Also screening in Competition are exciting new works from acclaimed directors Sofia Coppola (The Beguiled), Alain Gomis (Félicité), Michael Haneke (Happy End), Raoul Peck (I Am Not Your Negro), Nana & Simon (My Happy Family), Ildikó Enyedi (On Body and Soul), Aki Kaurismäki (The Other Side of Hope) and Amat Escalante (The Untamed).
New to the Festival in 2017 is Screenability – an exciting platform for screen practitioners with disability in partnership with Screen NSW and the NSW Department of Family and Community Services. Curated by Guest Programmer Sofya Gollan, six cutting edge works will be showcased: features, My Name is Emily and Pulse; documentary, Lust for Sight; and short films Drumming is Like Thunder, Struck, and The Milky Pop Kid – all by filmmakers with disability.
Filmmakers with disability, Australian Daniel Monks (Pulse), and Switzerland's Manuël von Stürler (Lust for Sight), will attend the Festival as guests to introduce their screenings. The Festival has also expanded its access and inclusion policy, introducing audio described and open captioned screenings, and a relaxed screening (My Life as a Zucchini) to compliment the Festival's program – which includes over 90 English-subtitled films.
With 18 feature films, short films and documentaries to choose from, queer cinema never looked quite so diverse at SFF. Here is our biggest ever program of films exploring the lives of LGBTIQ people all over the world. Highlights include: Sebastián Lelio's A Fantastic Woman – the exquisite tale of a transgender woman mourning her lost lover; João Pedro Rodrigues' cheerfully blasphemous and homoerotic, The Ornithologist; Nick Broomfield's gripping documentary, Whitney 'Can I Be Me'; and Francis Lee's sexually explicit romance about two sheep farmers in remote England that's earned favourable comparisons to Brokeback Mountain, God's Own Country.
The Animation Showcase returns to the Festival with three special events, curated by specialist Malcolm Turner. Short animated gems from all around the world can be found within the International Animation Showcase, the wicked Animation After Dark Program, and Family Program – curated for younger audiences.  Short films for animation fans of all ages will also screen for free at Pitt Street Mall.
The Sydney Film Festival's retrospective program Essential Kurosawa: Selected by David Stratton, offers audiences a chance to see 10 films by the great Japanese filmmaker Akira Kurosawa – from Rashomon (1950) to Ran (1985) – with specially imported 35mm prints courtesy of The Japan Foundation and Toho Co. Ltd.
The Sydney women's movement of the 1970s and '80s is celebrated under the banner Feminism & Film: Sydney Women Filmmakers, 1970s & '80s in three showcases: Personal & Political, Disruptive & Deconstruction, and Culture & Collaboration. Nine films (five features and four shorts) made during the era will be screened.
Sydney Film Festival's weird, wonderful and completely whacked-out Freak Me Out program, curated by Richard Kuipers, returns with seven twisted films for film fans with a taste for the bizarre. Be challenged by full-tilt assaults from evil board game thriller Game of Death, killer-virus-bloodbath-meets-corporate-satire Mayhem – a SXSW smash hit with rising Australian actor Samara Weaving starring alongside The Walking Dead's Steven Yeun (who also appears in Closing Film Okja), and Better Watch Out with Australian stars Levi Miller, Ben Oxenbould and Olivia DeJonge.
Freak Me Out will also screen its first-ever documentary: Spookers – a look inside the lives of the actors who play killer clowns and zombie brides at the Southern Hemisphere's largest 'scream park' – with the New Zealand-based filmmaker Florian Habicht attending the Festival to present his film. Cult classic Oscar-winning horror comedy An American Werewolf in London, is also playing under the full moon at the Skyline Drive In.
The heart and soul of the Festival are the filmmakers and guests whose wide range of knowledge, skills, talents and points of view, come together create films which open a window into other worlds and experiences. The FREE Festival Talks, create a space for audiences, filmmakers and industry professionals to progress a dialogue about the important topics and issues of the year, addressed in Festival films.
David Stratton, former director of the Sydney Film Festival (1966 – 1983), film critic and author, will be in conversation with one of Australia's most respected actors, David Wenham, for the Ian McPherson Memorial Lecture, at the Art Gallery of NSW.
The 2017 Sydney Film Festival runs 7 – 18 June. For more information and complete program, visit: www.sff.org.au for details.
Image: Sydney Film Festival