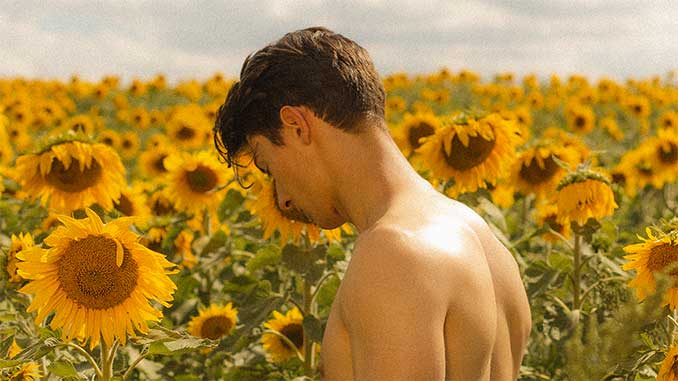 Queer Screen Mardi Gras Film Festival proudly participated in the esteemed Goes to Cannes initiative for the first time, bringing a captivating selection of LGBTQIA+ films to the world stage.
As the first-ever Australian partner of Goes to Cannes, Queer Screen joined an exclusive line-up of renowned festivals, marking a significant milestone in the organization's commitment to diversity, inclusion, and sustainability in the film industry.
Organized by Marché du Film, the showcase presented an exceptional opportunity for Queer Screen to champion emerging talent and share powerful stories that resonate with audiences worldwide. Five works-in-progress were selected by Queer Screen for the initiative.
One of Queer Screen's selections was Sunflower – a semi-autobiographical feature film directed by Naarm/Melbourne filmmaker Gabriel Carrubba. Set in the working-class suburbs on the outskirts of Melbourne, the movie delves into the journey of a teenage boy named Leo, who grapples with his sexuality.
Artfully capturing the "tender years" of Carrubba's own youth, Sunflower provides a heartfelt exploration of self-discovery and acceptance. "The mood of Sunflower is sensual. Through this story, I wanted to depict the memories of my past, the people I knew, and the person I once was. It's a reflection of my own experiences," said Carrubba.
The talented cast includes Liam Mollica, Luke J. Morgan, Olivia Fildes, Daniel Halmarick, and Elias Anton.
"The support of Queer Screen was invaluable in bringing Gabriel's story and vision to the big screen, and we're so grateful that they're continuing that support by helping us bring Sunflower to the international market," said Producer Zane Borg.
Queer Screen Mardi Gras Film Festival previously awarded $15,000 from their completion fund to support the film's development, underscoring their commitment to nurturing emerging talent like Gabriel Carrubba.
In addition to the Goes to Cannes showcase, Sunflower is set to have its highly anticipated World Premiere at the 70th Sydney Film Festival in June, further enhancing its prominence on the international film circuit.
"I'm thrilled to have Sunflower make its World Premiere at the Sydney Film Festival, and especially on its 70th anniversary, which makes it extra special," said Carrubba
"Our cast and crew have worked incredibly hard on this film so it's a wonderful opportunity to finally share Sunflower with an audience. I can't wait to see how it resonates with viewers and hopefully contributes to the vibrant program of this renowned festival in its 70th year."
---
Sunflower screens at the Sydney Film Festival on Thursday 15 June 2023. For more information and to book tickets, visit: www.sff.org.au for details.
Image: Sunflower (film still) – courtesy of Pancake Originals