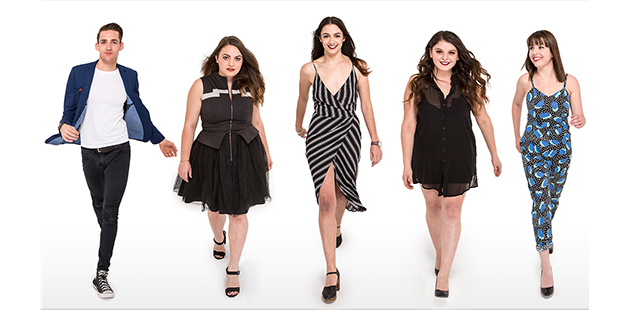 The outrageously hilarious sell-out original musical comedy performed by an all Melbourne cast, Suitcases, Baggage & Other Synonyms has returned to the stage at Chapel Off Chapel for a strictly limited season.
This original musical comedy is much like an on-stage sitcom, following five friends as they embark on the dubious task of organising an overseas trip. In a witty exchange of comical banter, endless tangents and distractions, and stories from the realm of GRINDR, the five comrades-turned-housemates must learn the art of compromise if they are to overcome their travelling woes.
Directed by Chris Parker, Suitcases, Baggage & Other Synonyms is written and performed by Melbourne actors: Hannah Daniel, Casey Dolcetta, Sarah Jackson, Melissa Kahraman, and musical composer, Barnaby Reiter.
Having played at previous festivals, including the 2011 Melbourne Short & Sweet Cabaret Gala and the 2012 Melbourne Fringe Festival, selling out an entire season at the 2013 Melbourne International Comedy Festival, Suitcases, Baggage & Other Synonyms is predicted to be a highlight in this year's program at Chapel off Chapel.
"Each time we've performed the show, we've managed to sell-out so we're all very excited to remount the new and improved Suitcases with fantastic direction by Chris Parker," said Cast Member, Casey Dolcetta. "There is such a fun dynamic to the cast. We have an actor, a singer, a jazz musician, an aspiring comedienne, and a gay; so fans can be rest assured that we have all the politically incorrect bases covered."
Suitcases, Baggage & Other Synonyms
Chapel off Chapel, 12 Little Chapel Street, Prahran
Season continues to 3 December 2016
Information and Bookings: www.chapeloffchapel.com.au
Image: The Cast of Suitcases, Baggage & Other Synonyms (supplied)