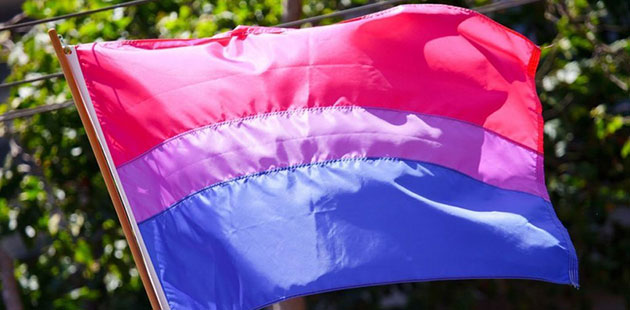 Raising awareness of Bi+ specific challenges and dispelling stereotypes, Bi+ organisations across Australia and New Zealand will come together this September for the 2020 Stand Bi Us Conference.
The Bi+ Conference celebrates community, visibility and expression, across Australia and New Zealand. There will be 37 free events, including virtual and in-person (where safe, legal and possible) workshops, panels, discussions, groups and even a party. The opening event on Friday 18 September will be a discussion with Shiri Eisner, author of Bi: Notes for a Bisexual Revolution.
The conference has been made possible by a collaboration of more than 16 separate Bi+ organisations and a grant from the Pride Events and Festival Fund, Victoria. The inclusion of live-captioning on our Zoom events means it will be more accessible and reach more people than ever before.
The conference is also an opportunity to reflect on the progress made in our communities since Bi+ Visibility Day began in 1999 and to celebrate the fabulous, diverse and awesomely talented bicons that make up our international community.
Bi+ Visibility Day is traditionally observed on 23 September each year and is inclusive of all multi-gender-attracted folk, including pansexual, polysexual, omnisexual, biromantic, queer and questioning…
The organisers recognise the strength and resilience of First Nations peoples, and acknowledge the traditional caretakers of each of the nations throughout Australia and NZ that we now share, and pay their respects to elders past, and present, and emerging.
---
The 2020 Stand Bi Us Conference runs 18 – 27 September. For more information, including program of events, visit: www.standbius.com for details.