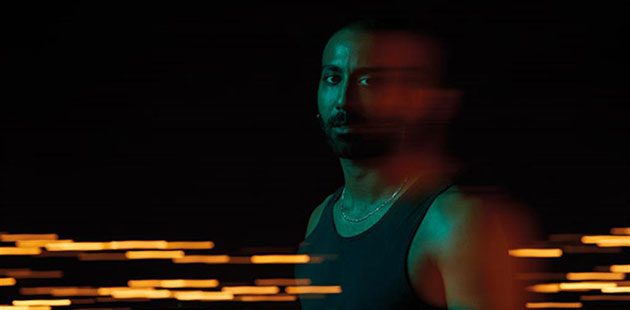 Malthouse Theatre's world premiere production of Loaded will be reimagined as an immersive four-part digital audio experience, given it can no longer proceed on the stage as planned for Season 2020, due to the current restrictions on live theatre.
Award-winning Melbourne playwright and theatre-maker Dan Giovannoni (Turbine) has teamed up with Christos Tsiolkas (The Slap) to adapt Tsiolkas' 1995 debut novel into an audio experience – rewriting Ari's odyssey from a 21st century perspective.
Directed by Stephen Nicolazzo (Merciless Gods) and featuring Roy Joseph (Five Bedrooms), this queer migrant history follows 19-year-old Ari – a Greek, gay, and unemployed adolescent in 90s Melbourne – as he searches for an escape, of sorts, via sex, drugs, and dance clubs.
In partnership with The Wheeler Centre, Malthouse Theatre will run a companion panel event, Reloading Loaded with author Christos Tsiolkas, writer Dan Giovannoni, director Stephen Nicolazzo, and facilitated by Rebecca Harkins-Cross. The panel members will discuss Melbourne scenes, adaptation hurdles, and why Ari is a character that never gets old.
On the decision to adapt Loaded from the stage to an audio experience, Malthouse Theatre's Artistic Director and Co-CEO, Matthew Lutton said: "It's devastating not being able to experience Loaded live at The Malthouse, but we're fortunate that Loaded is a story that lends itself brilliantly to a sonic experience," he said.
"Ari's 24 hour romp through Melbourne is perfect for a theatrical work designed to transport you through music and words. It has been inspiring to watch the Loaded artists rethinking and reimagining at such pace and with such creativity – and naturally, it's joyous for us as a company to be connecting with audiences again," said Lutton.
With the team located in various states, creative solutions enabled the production to take place in a digital space. Director Stephen Nicolazzo said: "We've been working on Loaded for almost two years, and like my first encounter adapting Christos' robust, brutal and tender material for the stage, it has been a deeply personal and soulful experience," he said.
"Bringing the work into the realm of audio has illuminated the sheer brilliance of his and Dan Giovannoni's adaptation and stretched me as a director in ways I could never imagined. Loaded is a story close to my heart, it runs through my blood and feels like an urgent love song to Melbourne's dark and anarchic soul," said Nicolazzo.
The team behind the visual design includes Eugyeene Teh (Blaque Showgirls) and Katie Sfetkidis (Meme Girls) with sound design and composition produced by Daniel Nixon (Abigail's Party).
Creating the experience as an audio play, Daniel Nixon said: "Christos is a delight, the inherit musicality of his text is a dream to realise. Presenting this work as an audio experience has been a unique and challenging process. We've worked hard to capture the energy of a live performance, while guiding their listener to create Ari's world inside their own imagination," said Nixon.
---
The Loaded immersive four-part audio experience will be available exclusively to all current ticket holders on Monday 19 October and on sale to the public from Friday 30 October. For more information, visit: www.malthousetheatre.com.au for details. Reloading Loaded will be available to watch from 6.15pm – Tuesday 10 November 2020.
Image: Roy Joseph stars in Loaded – photo by Zan Wimberley