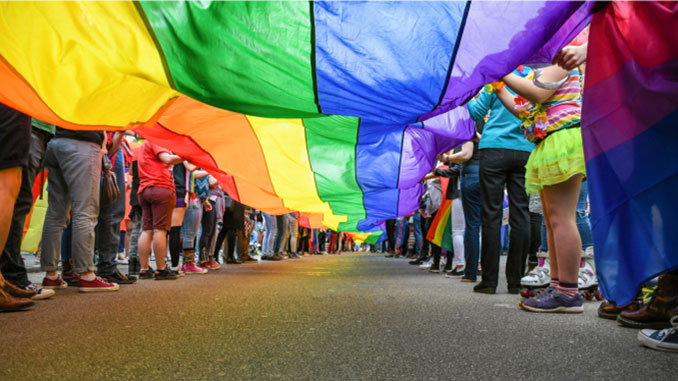 Speakers and panels scheduled for the upcoming 11th Health In Difference conference and the 5th LGBTI Ageing and Aged Care conference have been announced.
The conferences are coordinated by LGBTIQ+ Health Australia in collaboration with the Australasian Society for HIV, Viral Hepatitis and Sexual Health Medicine (ASHM). Participating member organisations from across Australia include ACON, Transgender Victoria, Intersex Human Rights Australia (IHRA), Thorne Harbour Health, Switchboard Victoria, plus many more.
Those two premier conferences will be hosted online over three consecutive Fridays, 16, 23 and 30 April. For the first time both conferences will be held concurrently and entirely online allowing participants and speakers to join from across Australia.
"The conferences have a renewed program focus and are attracting delegates from across all health and well-being sectors," said Nicky Bath, CEO, LGBTIQ+ Health Australia.
"The conference provides a unique opportunity for LGBTI community-controlled health organisations, community members, academics, policy makers and those generalist health organisations who work with our communities to work together to find solutions to reduce our significant health disparities."
"The conference programs are very strong and there are interesting satellite sessions as well as interactive online spaces. We encourage everyone working in LGBTIQ+ health and wellbeing, and LGBTI ageing and aged care to join us," said Nicky Bath.
Keynote speakers and chairs include:
Mon Schafter, Walkley Award winning journalist, will chair Health In Difference
Mon Schafter is a Walkley Award winning journalist, producer and presenter who's told countless stories for ABC TV's 7.30 and Hungry Beast – plus a variety of documentary projects.
Christine Morgan, CEO, National Mental Health Commission, will open Health In Difference
Christine Morgan is the CEO of the National Mental Health Commission and National Suicide Prevention Adviser to Prime Minister Scott Morrison. Ms Morgan is a passionate leader in mental health care reform, committed to listening and responding to the voice and needs of those with lived experience.
Hon Michael Kirby AC CMG, will open the Ageing and Aged Care Conference
Michael Kirby is an international jurist, educator and former judge.
Dr Clara Tuck Meng Soo, GP, RACGP, will close the Ageing and Aged Care Conference
Dr Clara Tuck Meng Soo has a long history of providing accessible healthcare to disadvantaged and marginalised populations. Soo has a strong commitment to the care of the LGBTIQ population. "There has been an enormous increase in demand for healthcare by the transgender population and we need more GPs who want to work with this community."
---
Abstracts and further keynote speakers will be announced soon. Updates to the program will be posted regularly on the conferences' websites. For more information, visit:  www.healthindifference.org | www.lgbtiageingconference.com.au for details.