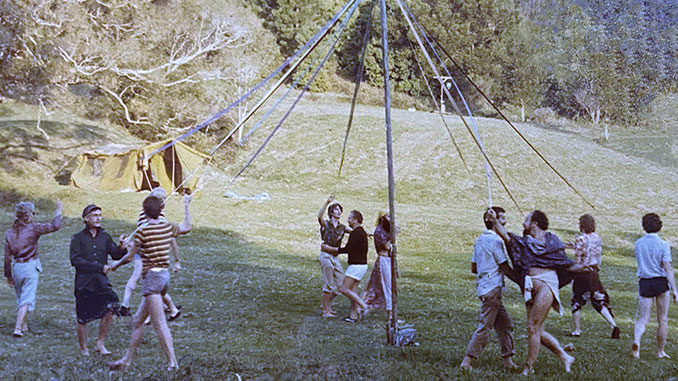 Tweed Regional Museum's exhibition celebrating the contribution of the Tweed's LGBTQIA+ community has won a national award. Small Town Queer received the Australian Museums and Galleries Association award for Temporary or Travelling Exhibition Level 2.
It's the second time the Museum has been recognised by the Museums & Galleries National Awards (MAGNAs) over the past 12 months and acknowledges originality, innovation and best practice in exhibitions, public programs and sustainability projects.
Small Town Queer explores the rich tapestry of Tweed's LGBTQIA+ history from the early 1900s to the present. This digital project includes the Museum's first podcast series, a story map and an interactive portal for community contributions.
The Museum has collaborated with Lesbian, Gay, Bisexual, Transgender, Queer, Intersex, Asexual (LGBTQIA+) and Ally community members to collect, share and preserve the histories of Tweed's many and varied Queer voices.
Acting Museum Director Erika Taylor said the award recognises the Museum's ongoing work towards ensuring its collections and programs represent all people who call the Tweed home and who contribute to the richness and vitality of the community.
"This exhibition acknowledges those community members whose experiences and many contributions have been largely missing from public history, and it shares stories of diversity within the Queer community," said Ms Taylor.
Mayor of Tweed Shire Chris Cherry congratulated the Museum team for putting together such a unique exhibition. "This national award is a big deal, with the Tweed competing against the likes of the Powerhouse Museum in Sydney, so to win it, is a huge credit to all involved in its creation," said Cr Cherry.
"I have followed the development of Small Town Queer from the beginning and am proud of how it highlights the inclusive nature of the Tweed community in an interesting, educational and informative way. We've had strong buy-in from the community as well, sharing their stories and making this a living exhibition."]
Funding from the NSW Government through Create NSW helped the project come to fruition. The Museum accepted the award at a national hybrid online and in-person event hosted by the Australian Museums and Galleries Association on Wednesday 9 June 2021.
In October 2020, Tweed Regional Museum's Land | Life | Culture exhibition won the category for permanent exhibitions as part of the Museums & Galleries National Awards.
---
For more information about Small Town Queer, visit: www.museum.tweed.nsw.gov.au for details.
Image: The Maypole at Mandala – Australia's first same-sex commune (detail) David Johnstone Collection – courtesy of Australian Queer Archives