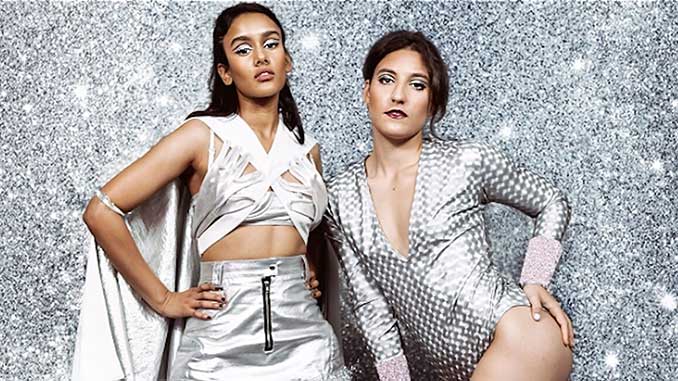 Get ready for lift-off. Once again. SLUTNIK™ makes its highly anticipated return to the stage, as part of the 2022 Melbourne Fringe Festival at the Fringe Hub.
Exploring themes of gender, sexuality, autonomy, and sex, SLUTNIK™ is, above all, a gay glitter extravaganza. Think pink, space, sex, riotous fun, and… cannibalism.
Directed by Tansy Gorman and with a script by award-winning playwright Flick teamed with dramaturg Enya Daly and producer Katie Rowe, SLUTNIK™ is a love letter to queer relationships and friendships. This work has had several developments with queer collaborators, a successful sell-out season with added shows and finds its anchor in joy.
"SLUTNIK™ is back and honestly it's giving BBL: it's bigger, better, and perky enough to bounce a coin off of. This one's for the gays and the theys… strap in sluts," says Writer Flick.
SLUTNIK™, like many new works, was originally due to open at the Melbourne Fringe Festival last year but was delayed due to lockdown restrictions.
However, following the wildly successful original premiere at Midsumma (Theatreworks), SLUTNIK™ finally makes it to Melbourne Fringe this year to be a queer glitter bomb of an event where men are from mars and women are eating them. It promises to be one the unmissable theatrical events at Trades Hall.
Rather than begin a violent crusade against those that have wronged them, a group of radical lesbians have said a big 'fuck you' to planet Earth, vowing to find a planet less hostile to the female existence.
There are just a few days 'til liftoff, and motherboard has initiated very important (and very importantly gay) training before their intergalactic travels.
They've not giving away their location… but rumour has it that they'll spend the first few weeks living on the flesh of selected male officials and that they're headed by absolute icon Jane Fonda (in her Barbarella costume, obviously).
Playing for a limited season in October 2022, SLUTNIK™ is a space adventure you do not want to miss out on. Don't forget to board this ship at Trades Hall.
Director: Tansy Gorman | Featuring: Mia Tuco, Matilda Gibbs, Anastassia Krstevscool, Teagan Nowicki, Shabana Azeez, Veronica Pena Negrette | Dramaturg: Enya Daly | Set & Costume Designer: Natalie Gillis | Sound Designer: Danni A. Esposito | Stage Manager: Jane Schon | Writer: Flick | Producer: Katie Rowe
---
SLUTNIK™
Trades Hall – Solidarity Hall, Corner Lygon & Victoria Streets, Carlton
Season continues to 14 October 2022
Information and Bookings: www.melbournefringe.com.au
Image: SLUTNIK™ (supplied)