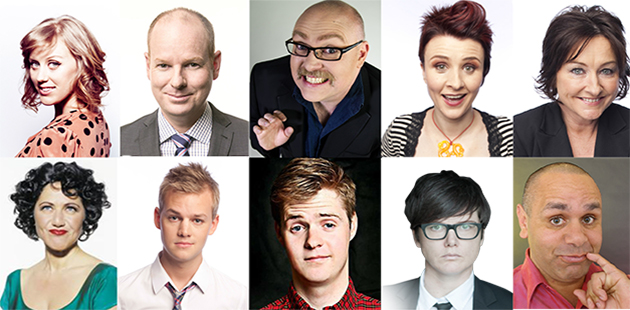 For one night only Short & Girly (With a Bit Of Burly) brings together a shimmering line-up of the country's finest and most hilarious stars for a night of uproarious laughter – with all proceeds going to the Victorian AIDS Council.
Following its debut in 2006, Short & Girly returns in 2014 with a bit of a twist: this time we've invited the fellas onto our line-up.
This all-star comedy gala features comedy legends Rachel Berger, Cal Wilson (Slide Show), Hannah Gadsby (Please Like Me), Claire Hooper, Fiona O'Loughlin, Tom Gleeson, Joel Creasey, Kevin Kropinyeri (Deadly Funny), Tom Ballard (Reality Check) and The Fabulous Adam Richard.
Many of the Short & Girly performers are long time supporters of the Victorian AIDS Council and are donating their time and talent to support this very worthwhile cause.
Produced by Janet A. McLeod (Cinema Fiasco, ABC 774 Overnights), the Short & Girly event raises funds for the Victorian AIDS Council so that they can continue to reduce the transmission of HIV in the community, whilst preserving the independence, dignity and health of people living with HIV/AIDS.
Short & Girly (With a Bit Of Burly)
National Theatre, 20 Carlisle Street (cnr Barkly St), St Kilda
Date: Saturday 25 October 2014 – 7.30pm
Information and bookings: www.vac.org.au
Image: Short & Girly line-up of performers